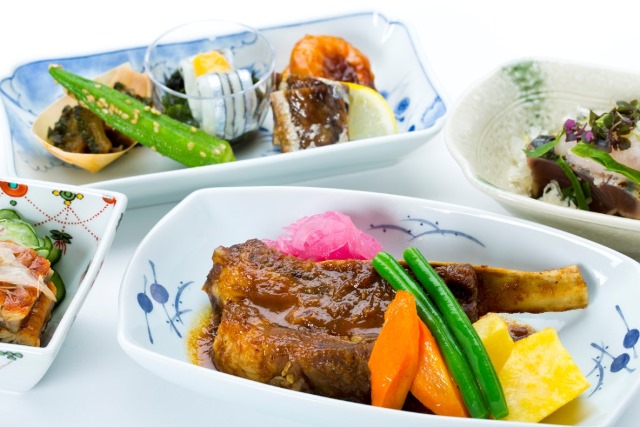 All Nippon Airways (ANA), Japan's largest and 5-star airline for six consecutive years, is celebrating Japan's diverse culinary tradition through its "Tastes of JAPAN by ANA – Explore the regions -Opens in a new window" campaign, the second phase of its hugely successful "Tastes of JAPAN by ANA" campaign which started in 2013. The second phase began in 2017 as an effort to help passengers uncover the regional differences between Japanese dishes, exposing them to traditional meals from across Japan. Passengers reacted favorably to dishes from Hokkaido that were featured first, followed by rave reviews for selections from the Kyushu region.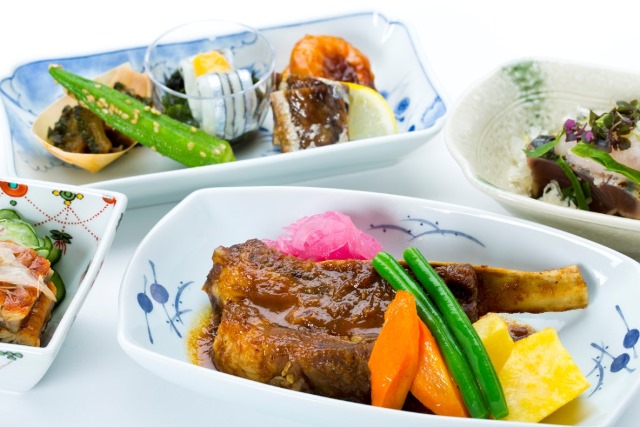 After the success of these first two regional menus, ANA will begin sharing cuisine from the Chugoku Shikoku region. Available in-flight meals are as follows.
As part of the campaign, ANA will also offer a selection of sakes from across the Chugoku Shikoku region at its Narita, Haneda and Kansai airport's ANA LOUNGE. Furthermore, passengers with access to the DINING h restaurant at ANA SUITE LOUNGE in Haneda Airport can order the cuisine below.
Another element of the Tastes of JAPAN – Explore the regions – is that passengers onboard can also enjoy "SELECTRAVEL," an in-flight program which introduces the beauty of Japan from a non-Japanese point of view, available in English, Chinese and Japanese. It offers two itineraries for each local area, giving travelers options of what they would like to experience. Furthermore, passengers can also enjoy "WINGSPAN," ANA's in-flight magazine, which reveals the hidden gems of the Chugoku Shikoku region.