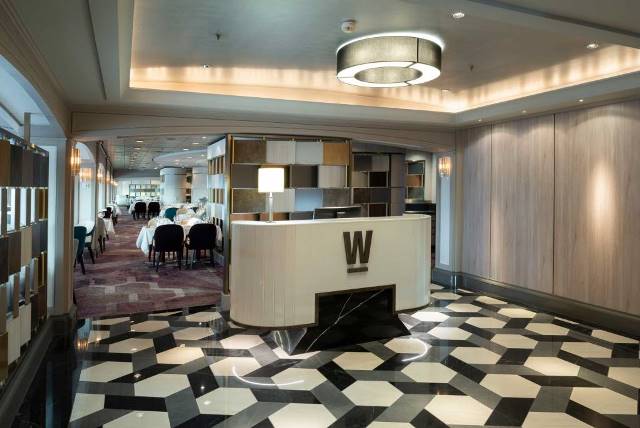 Emerging from an almost four-week dry dock in Bremerhaven, Germany, Crystal Serenity is ready to welcome luxury travelers aboard after its most extensive refurbishment ever. Mirroring the changes implemented aboard Crystal Symphony in fall of 2017, Crystal Serenity now boasts new dining options and open-seating dining; new spacious, butler-serviced Seabreeze Penthouse and Seabreeze Penthouse Suite accommodations; redesigned lounge and entertainment venues including the Stardust Club and Palm Court; a new production show called Crystal on Broadway, The Show; and new interactive technological amenities. Crystal Serenity sets sail from Lisbon tomorrow (November 10) on her first voyage since the completion of her redesign.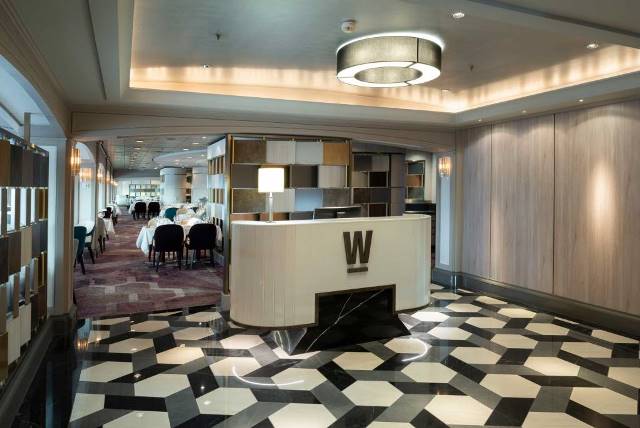 "The scope of this redesign is truly remarkable. Our ocean ships remain at the heart of our brand and our commitment to their continued excellence and success is unwavering," said Crystal President and CEO Tom Wolber. "The changes aboard Crystal Serenity are a beautiful reaffirmation of Crystal's timeless style and luxury, which continues to evolve with the preferences of luxury travelers but will always be rooted in the cornerstones of genuine, personalized service, abundant space, superb quality and numerous choices."
Every aspect of the ship's redesign is intended to anticipate guests' needs and exceed their expectations, while adding luxurious touches and conveniences that will enhance their experience even further.
The dry dock, which began in Lisbon on October 14 as Crystal Serenity made her way to the Lloyd Werft shipyard in Bremerhaven, marks the latest milestone for the expanding Crystal portfolio. Details of the new spaces and experiences guests will find on board include:
New Dining Options
As open-seating dining debuts aboard Crystal Serenity, guests can dine where, when and with whom they choose, allowing them to indulge as they wish and affording more flexibility for evening entertainment. New venues are also debuting, offering a refreshed selection of globally inspired cuisine with reimagined décor, including:
Waterside
The Marketplace and Churrascaria
Silk Kitchen & Bar
Umi Uma
Stardust Supper Club
Prego
Public Spaces
Palm Court
Stardust Club
Galaxy Lounge
Pulse
Resorts World Casino at Sea
New Seabreeze Penthouses
On Deck 10, 36 new Seabreeze Penthouses and two Seabreeze Penthouse Suites now occupy the space of former Deluxe Staterooms with Verandah. The new accommodations, offer the same personal butler service, specialty services, walk-in closets, spa-like bathrooms and spacious square footage as the other Penthouses on board (367 sq. ft. and 491 sq. ft, respectively, including the verandah). Customized, contemporary design and décor are featured throughout, with gemstone-colored velvets, natural materials and brushed brass touches with marble details. The Seabreeze Penthouses also feature unique entries, which are shared between two suites and recessed from the hallway. This enables a seamless design for connecting two suites for larger families upon request. In-room specialty dining and unlimited reservations at specialty restaurants are among the enhanced services enjoyed by Penthouse guests.
The transformation effectively reduces the ship's capacity from 1,070 guests to 980 guests, while the number of crew on board remains the same. A hallmark of Crystal's onboard experience has long been a focus on copious amounts of space throughout its ships and one of the highest per-guest space and service ratios in the industry.
Technological Enhancements
In all rooms – public and guest suites – new, state-of-the-art HD flat-panel TVs have been added, featuring technology that allows guests to access a variety of information on their TVs including onboard folios, Crystal Life Spa & Salon menus, the Connoisseur Wine menu and daily restaurant menus. The new on-demand system also offers a vast library of blockbuster films and entertainment, as well as live views from the ship, broadcasts of ship lectures, presentations and destination info. Upgraded, pervasive Wi-Fi coverage throughout the ship is delivered via dedicated antennae in every suite and all public areas and open decks.
A new guest portal – Crystal Connect – is also now live, found on the landing page of onboard Internet service. Guests can access it from their smartphones, tablets or computers and instantly find shipboard and itinerary info, daily menus, shore excursions and port maps, daily issues of Reflections and an array of complimentary global newspapers and entertainment library. Crystal Serenity's spacious enrichment facilities also were redesigned. The Computer University@Sea has received new carpeting, seating and computer equipment, along with 70-inch TVs. The multifunctional enrichment room, The Studio, has been divided to offer a classroom for language, art and other instruction and a separate dance studio for private lessons.
Crystal's worldwide itineraries aboard the newly redesigned Crystal Serenity and Crystal Symphony are now available for booking for 2019, 2020 and 2021, offering travelers more than three years to plan their luxury vacations. Crystal also incentivizes guests who book early with thousands of dollars with its Book Now Savings program.