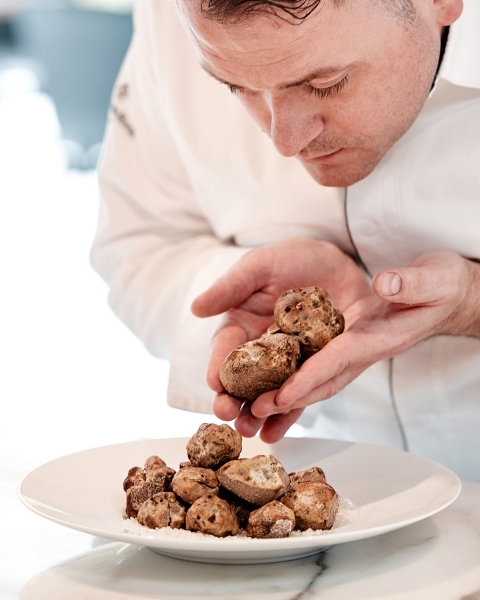 Regarded as diamonds of the culinary world, white truffles are culinary treasures praised for their rarity and distinctive aroma that transforms an ordinary dish into a fine, luxurious delicacy. Chef Ciro Petrone at Boccalino Italian restaurant at Four Seasons Hotel Seoul has created an exquisite à la carte menu using the rarest and the finest white truffles from a small town called Alba in the Piedmont region of Italy, known as the white truffle capital of the world.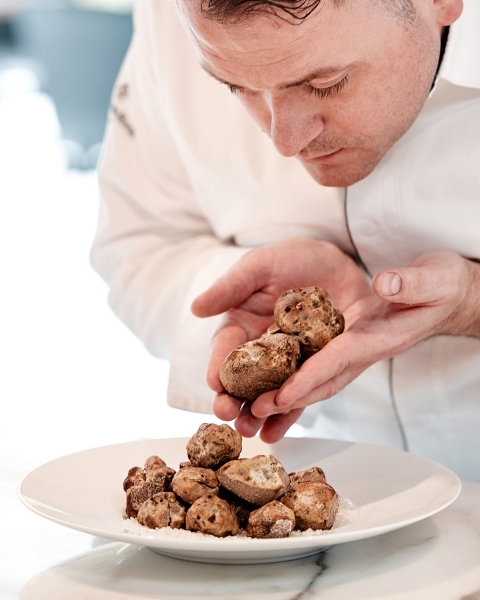 Only available for a short period from November to December, white truffles from Alba are considered the best in the world and are highly coveted by chefs, connoisseurs and epicures worldwide for their scarcity and superior quality. The intricate white veining and marbling throughout the Alba truffle produces a particularly luxurious aroma and flavour that is gastronomically unique and extraordinary. Chef Ciro Petrone's white truffle menu at Boccalino is entirely devoted to highlighting the prized Italian gem's alluring fragrance and flavour, allowing diners to embark on a world-class sensory dining experience filled with gastronomic pleasure and exquisite taste.
"As an Italian chef, it is the most wonderful time of the year," says Ciro Petrone, Italian Chef at Boccalino. "Alba's white truffles are Italy's most prized treasures and with our new menu, we made sure to pair them with mild and subtle flavours to bring out the aromatic flavours of the white truffles."
Signature white truffle dishes include:
Risotto di semola, pine nuts, beef jus and white truffle
Sea bream in potato crust, sautéed brussel cabbage and white truffle
Grilled Hanwoo beef sirloin slice with salsify, glazed chestnut and white truffles
Boccalino's white truffle menu is available through December 9, 2018 during dinner only. Prices start at KRW 110,000.