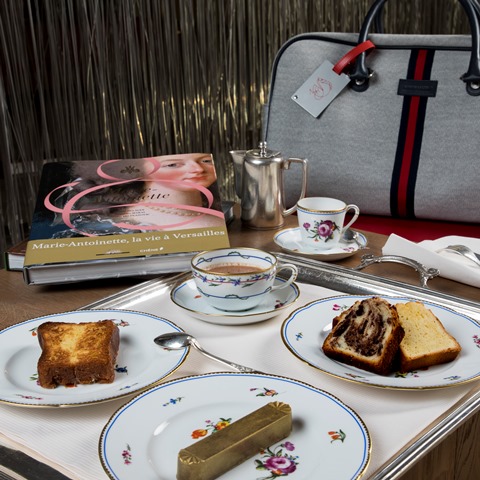 As ambassadors of French lifestyle and superior savoir-faire, Air France and the Palace of Versailles share many values and help to promote France's influence throughout the world.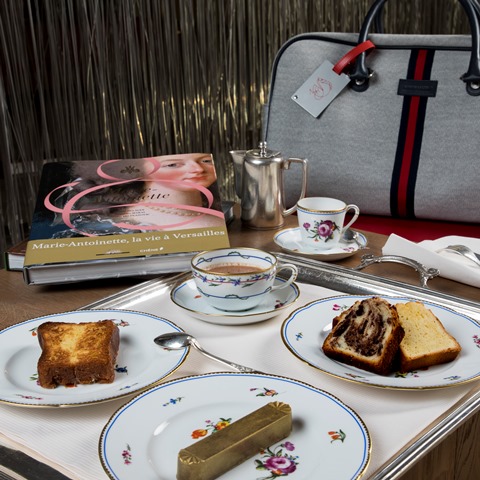 They are today teaming up in a unique partnership to create and offer Air France's La Première customers an immersive and refined culinary experience, before their trip in the airline's most exclusive travel cabin.
As from November 7, 2018, Air France is inviting the Palace of Versailles into its La Première lounge located in terminal 2E at Paris-Charles de Gaulle.
Boxed orange trees, belonging to the Palace of Versailles botanical collection, are exceptionally on display in the entrance to the vestibule of the Air France lounge surrounding a décor evoking the lush green ornamental patterns of French landscaped gardens. They bring a touch of Versailles to a lounge synonymous with luxury, tranquillity and well-being.
Customers can then enjoy a unique, refined culinary experience at lunch or teatime, inspired by the Ducasse restaurant at the Palace of Versailles.
During lunch, Air France's La Première lounge Chef Teddy Merienne invites customers to discover one of the exceptional dishes created for the exclusive dinner parties staged at the Palace of Versailles by the Ducasse restaurant – Turbot with tender Swiss chard. Expertly crafted cooking techniques and perfectly seasoned vegetables bring the natural flavours to the fore.
For teatime, La Première customers can enjoy "Les Délices de Marie-Antoinette" comprising a marble cake, chocolate chip brioche and a Louis XIV, the signature dessert of the Ducasse restaurant at the Palace of Versailles. These are all served with a coffee or hot chocolate, which was the custom of the queen.
For the occasion, all the dishes are exceptionally served on tableware from the Ancient Royal Manufacture of Limoges, in identical reproductions by Maison Bernardaud and also used at the Ducasse restaurant in the Palace of Versailles.
La Première lounge customers will be able to prolong their experience by perusing Alain Ducasse's Cuisine de Roi à Versailles cookbook and co-publications offered by the Palace of Versailles in the La Première lounge's fine art book selection.