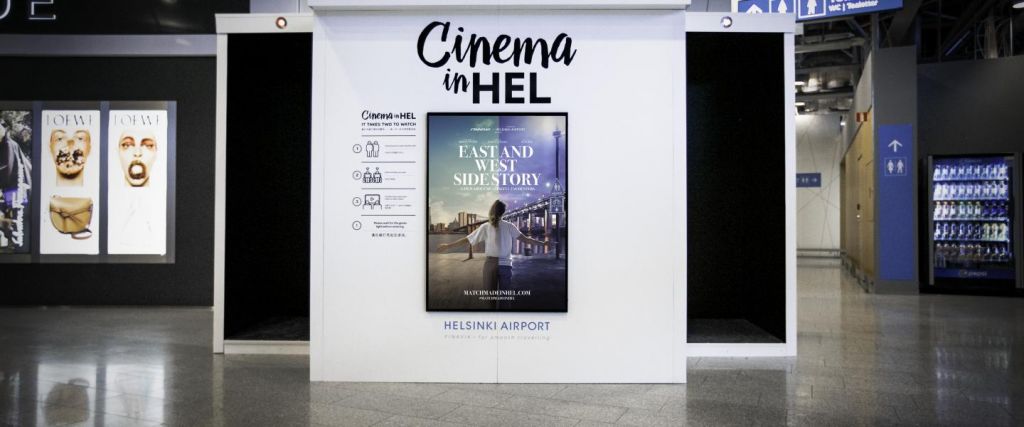 The one-of-a-kind cinema is a cozy place to enjoy a film with some peace and quiet, away from all the airport's hassle. Cinema in HEL comes with a few surprising twists.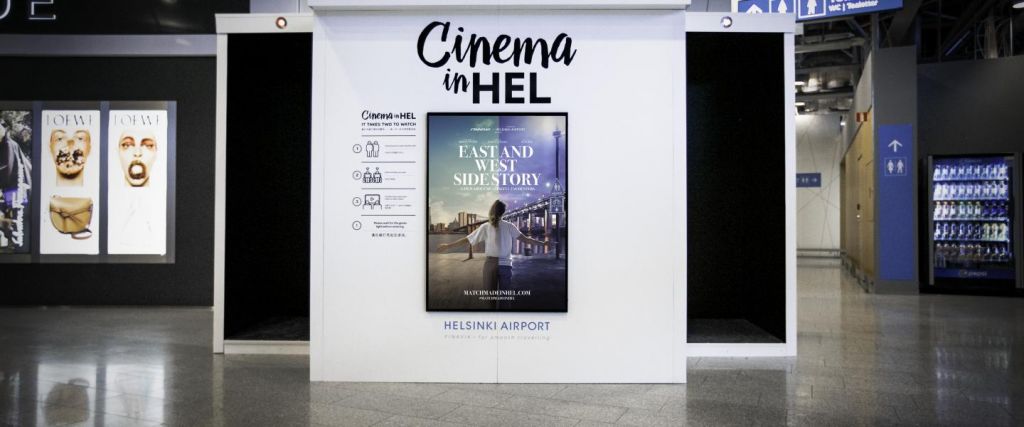 Two people are needed to watch a film. The two cinema seats are equipped with micro tactile switches: only when both seats are taken the lights dim and the movie starts. The walls are painted with what is known as Black 2.0, a paint that reflects almost no light. Despite the small environment, it gives a sense of almost infinitely large space.
Cinema in HEL can be found at gate 33, it is open around the clock free of charge. Continuing with the Match Made in HEL saga, the first feature film is East and West Side Story, a 14-minute short film produced by Helsinki Airport and Finnair. The film talks about meaningful encounters that take place when people travel, a fitting theme, given the location of the cinema.
In the future, Cinema in HEL will give travelers the possibility to watch different kinds of short films, including documentaries and shorts from international filmmakers. Famous for its smooth transfers, the airport is continuously introducing new services to enhance layovers. Helsinki Airport wanted to create a different cinema experience by bringing people together and creating the world's first cinema that requires two people to watch the film.