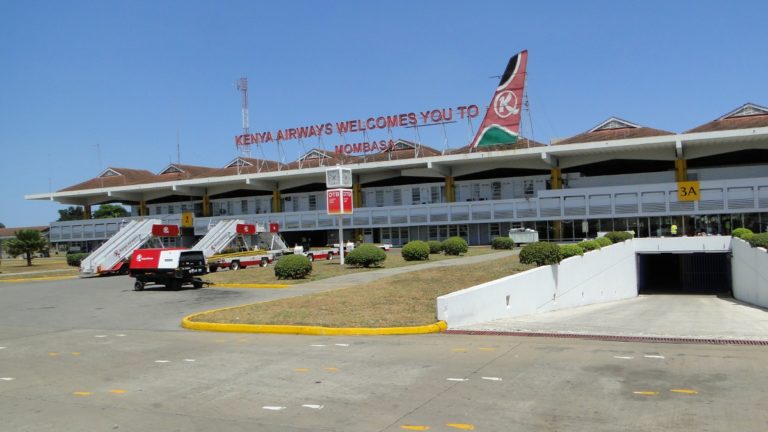 Solarcentury signs contract with ICAO to install East Africa's largest airport solar PV plant at Moi International Airport, Mombasa.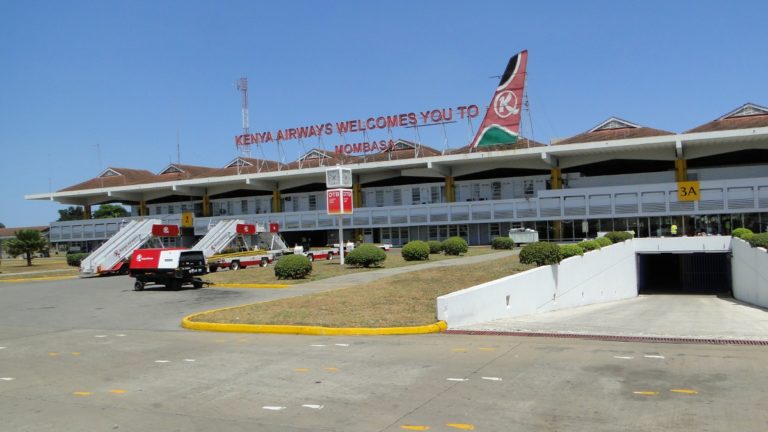 International solar company, Solarcentury, will install a ground-mounted 500kW solar photovoltaic (PV) system at Kenya's Moi International Airport, Mombasa, that will generate 820,000 kWh per year and offset 1,300 tonnes of CO₂ annually. The system will be interconnected to the airport terminal grid, and will prioritise consumption of the solar power over the grid.
The electricity generated from the solar photovoltaic panels will power the gate equipment which will supply pre-conditioned air and compatible electric power respectively to aircraft docked at an existing passenger boarding bridge (PBB), or parked at a remote stand.
They will eliminate existing carbon emissions from the aircraft on-board auxiliary power unit (APU) powered by jet fuel and from portable ground power units (GPU) fuelled by diesel, by providing pre-conditioned air and compatible electricity that runs on solar energy to aircraft during ground operations.
This marks the first airport to have a solar PV system installed in East Africa. It will pave a critical step in reducing the carbon footprint of aviation in Africa, in support of the environmental objectives of the International Civil Aviation Organisation's (ICAO) member states.
Once completed, the solar system will enable the international airport to save many thousands of dollars per year on grid consumption for at least 25 years, while reducing aviation carbon emissions.
The project is part of a €6.5m initiative, entitled "Capacity Building for CO2 Mitigation from International Aviation", implemented by ICAO and funded by the European Union targeting 14 countries – 12 of them from the African region and two from the Caribbean region – to reduce CO2 emissions in the aviation sector.
This initiative aims to support efforts by countries in developing and implementing their action plans on CO2 emissions reduction from international aviation, to establish aviation environmental systems for emissions monitoring at the state level and to implement mitigation measures in selected states.
The solar-at-gate project at Moi International Airport is expected to spur interest among other ICAO's member states as a successful example on how to tackle the impacts of aviation on the environment, which may be replicated at a larger scale.