Hyatt Hotels Corporation announced today plans for Hotel Sofia Barcelona to join The Unbound Collection by Hyatt, a global collection of unique and story-worthy stay experiences. A Hyatt affiliate has entered into a franchise agreement with Selenta Group for the hotel to join The Unbound Collection by Hyatt brand in January 2019. The 465-room property is located in central Barcelona and owned and managed by Selenta Group.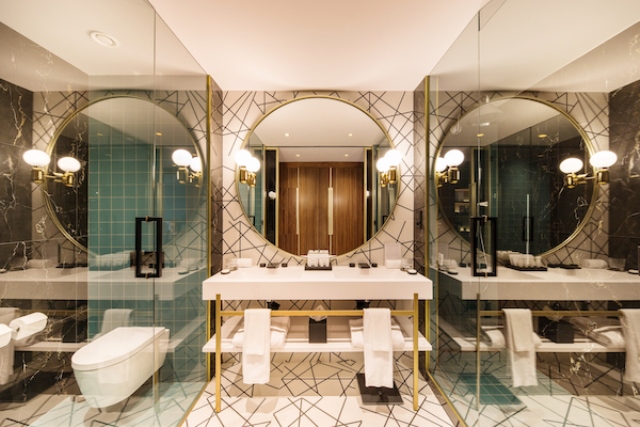 Launched in 2016, The Unbound Collection by Hyatt brand comprises unique and independent properties for the modern traveller. Whether it is a captivating past, an exclusive location, famous architecture and design or an award-wining dining experience, each property maintains a distinct character and the freedom to be unique, while still providing guests with the World of Hyatt loyalty program and a trusted brand name and reputation.
Opened as Barcelona's first five-star hotel in 1975, Hotel Sofia Barcelona offers a rich history and a stunning space to enjoy relaxation, creativity and contemporary luxury. Named after Princess Sofia of Greece and Denmark, wife to the former King of Spain Juan Carlos I, Hotel Sofia Barcelona has enjoyed distinction as the host of many heads of states and was well known as Queen Sofia's home while she was in Barcelona. Recent and extensive renovations have further enhanced the hotel, cementing its position as an undisputable benchmark for a refined stay.
With the promise to provide the highest quality and unique experiences, the hotel boasts 465 sophisticated rooms, luxurious suites, five distinct gastronomic spaces, an exclusive live-demonstration dining experience, and luxury relaxation offerings. The leisure facilities include an elegant Mediterranean-inspired spa, a tropical garden pool and state-of-the-art fitness center.
Hotel Sofia Barcelona is located in an upscale and prime neighborhood on Avenida Diagonal, one of Barcelona's main avenues in the heart of the city. Guests are amidst the financial and commercial district, just two minutes away from the Camp Nou stadium, and only a short walk from two large shopping centers – Illa Diagonal and El Corte Inglés – which offer a wide variety of luxury retail, restaurants, cinemas and leisure options.
Hotel Sofia Barcelona will be an exciting addition to the steadily expanding portfolio within The Unbound Collection by Hyatt, joining the newly opened Nish Palas in Istanbul and the iconic Hôtel Martinez in Cannes. Additional hotels expected to open in the near future under The Unbound Collection by Hyatt brand in Europe include Great Scotland Yard Hotel in London, Párisi Udvar Hotel in Budapest and Hôtel du Louvre in Paris, signalling significant growth for the brand across the region.