Turkish Airlines and Hong Kong Airlines have commenced a new codeshare partnership following an agreement signed by both airlines in Istanbul, the hub city of Turkish Airlines, on 29 October 2018.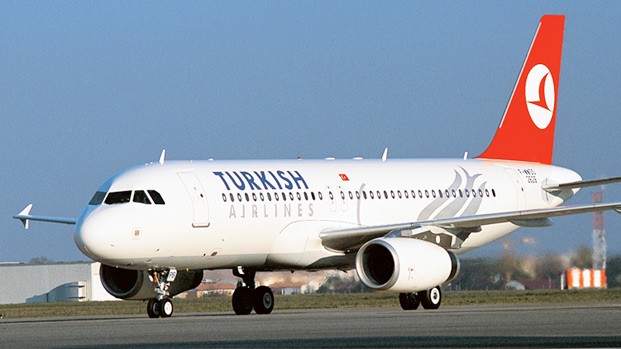 Pursuant to the agreement, Hong Kong Airlines will add Istanbul and popular destinations in Europe, including Paris, London, Barcelona and more to its international network, while Turkish Airlines will extend its reach to other major destinations beyond Hong Kong.
Subject to the necessary approvals, Hong Kong Airlines will place its "HX" code on Turkish Airlines services between Hong Kong and Istanbul, as well as between Istanbul and major cities in Europe. Reciprocally, Turkish Airlines will add its "TK" code on Hong Kong Airlines services between Hong Kong and Auckland, Bangkok and Osaka. The sale of these new codeshare services will be announced at a later date.
Turkish Airlines currently offers six flights per week between Hong Kong and Istanbul with its Boeing 777-300ER equipped with 49 Business Class seats and 300 Economy Class seats. The airline is also working on moving its operations to Istanbul New Airport.
Passengers of Turkey's national flag carrier will benefit from one-stop travel connections to Auckland, Bangkok and Osaka via Hong Kong through this codeshare partnership. Hong Kong Airlines currently serves the New Zealand city daily, and offers multiple daily frequencies to the other popular Asian destinations.
Hong Kong Airlines Business Class passengers will have access to the Turkish Airlines' world-renowned "Turkish Airlines Lounge Istanbul", which offers a range of facilities and services that transforms pre-flight or connecting time into its own special experience. They include a place of quiet relaxation, a place to shower and revive, a place to snack, dine or watch food presentations, an area for children to play and even an arcade full of exciting and challenging electronic diversions.
Reciprocally, Turkish Airlines passengers travelling in Business Class on Hong Kong Airlines will enjoy exclusive access to the airline's flagship lounge, "Club Autus" at Hong Kong International Airport that features a suite of facilities that cater to every traveller's need, including one of the longest food hall and shower facilities for connecting travellers seeking to refresh before flight.