Crystal River Cruises announced the complete deployment for its award-winning fleet in 2021 giving travelers nearly three years in advance to plan luxury vacations along Europe's rivers. The line's five luxury river ships – Crystal Mozart and the four identical sister ships Crystal Bach, Crystal Debussy, Crystal Mahler, and Crystal Ravel – will sail the Danube, Rhine, Main and Moselle rivers on itineraries of seven to 16 days. With 45 unique ports of call, dozens of which are designated UNESCO World Heritage Sites, every voyage features at least one overnight stay, many with double and even triple overnights, allowing guests to further immerse themselves in the ports' charm and history, or venture to nearby towns for broader experiences.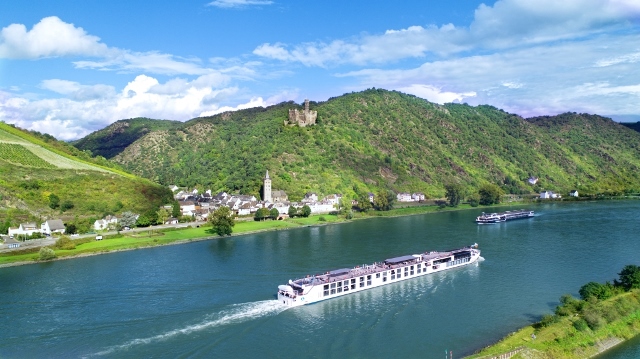 The "Eastern Danube Discoveries" voyage will debut on Crystal Mozart offering deeper exploration of Hungary as well as Serbia and Croatia. Other itineraries highlight the seasonal delights of riverside destinations, like springtime "Tulips & Windmills" sailings that explore the flower-laden fields of the Netherlands and Belgium; and winter sailings that focus on the dazzling spectacles of the region's famed Christmas markets. Crystal will also sail the river less traveled, with "Enchanting Moselle" voyages through the scenic Moselle Valley.
Seemingly timeless medieval towns mix beautifully on Crystal River Cruises with modern hubs of culture and commerce. Guests can explore Germany's oldest town of Trier, Beethoven's birthplace in Bonn, the famed windmills of Amsterdam, Dusseldorf's vibrant art and culinary scene and the stunning musical heritage of Vienna. On every voyage, the Crystal River Collection of more than 200 inclusive, curated experiences ashore will enhance the journey for guests with an abundance of options that cater to varied interests. Complimentary Signature Events, optional more elaborate excursions and exclusive dining experiences are also on offer.