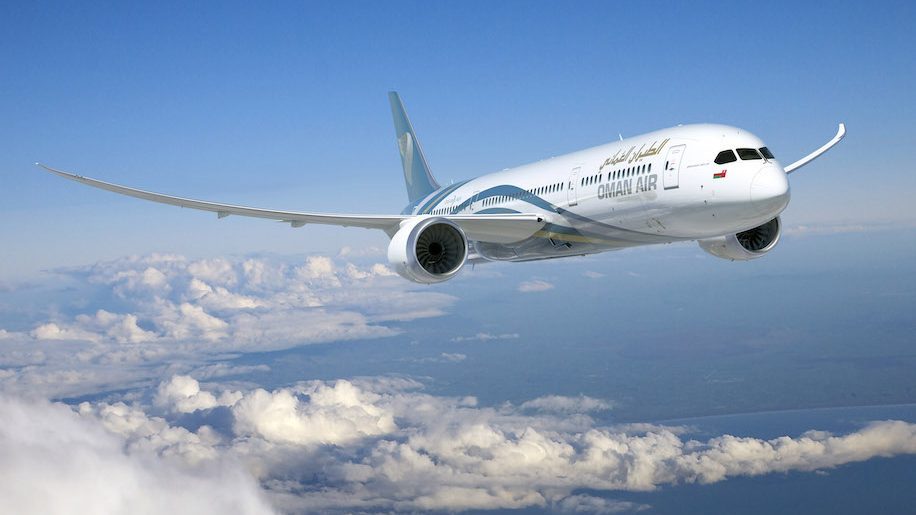 Oman Air has commenced its new daily direct service between Russia and Oman, with its first flight departing Muscat International Airport to Moscow Domodedovo Airport on 30th October.
The inaugural flight, WY 181 departed Muscat International Airport at 14:55 after a cake cutting ceremony. The flight arrived in Moscow at 19:55. With a flight time of 5 hours and 35 minutes, WY182 departs Moscow Domodedovo Airport at 00.20, arriving into the award-winning new passenger terminal at Muscat International Airport at 06.55.
This new route will be serviced by Boeing 737 MAX 8 aircraft, designed to offer exceptional performance, flexibility and efficiency. Configured with 162 seats in a two-class configuration: 12 in business and 150 in economy with significant enhancements across both cabins — the MAX aircraft is an example of Oman Air's commitment to continually upgrading its products and services to deliver guest satisfaction.
Oman Air's extensive flight network provides travellers from Russia a wide variety of options including 11 Indian destinations (Goa, Mumbai, Chennai, Kochi, Thiruvananthapuram, Hyderabad, Delhi, Lucknow, Bangalore, Kozhikode, and Jaipur) in addition to Indian Subcontinent destinations such as Maldives, Nepal, and Sri Lanka, all of which are less than a four hour flight from Muscat. Oman Air flies with double and triple daily frequencies to some of these cities providing guests with more choices and easy connections.