Kenya Airways Boeing 787-8 Dreamliner has left the Jomo Kenyatta International Airport (JKIA) for New York City for the first time.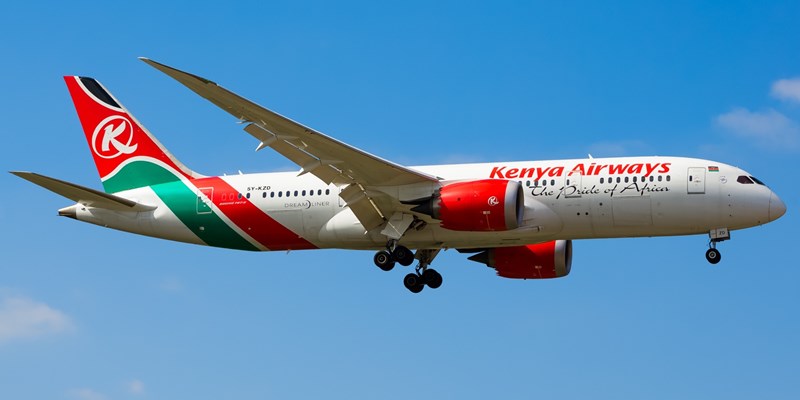 It is the first time in the history that East Africa – based airline is flying non-stop to the US without an intermediate stop. Until now, Ethiopian was the only carrier in the East African region that offered departures to the US. Ethiopian has launched flights to Dublin and Los Angeles on 19 June 2015.
Normal flights from Kenya to the US take up to 22 hours, new flights offer the fastest connection from East Africa to New York, with a 15 hours duration eastbound and 14 hours westbound.
The airline will operate its Boeing 787 Dreamliner with a capacity of 234 passengers. The flight will depart every day from Jomo Kenyatta International Airport hub in Nairobi at 23:25 arriving at JFK airport in New York at 06:25 the following day. From New-York it will depart at 12:25 landing at JKIA at 10:55 the following day. Its duration will be 15 hours eastbound and 14 hours westbound.