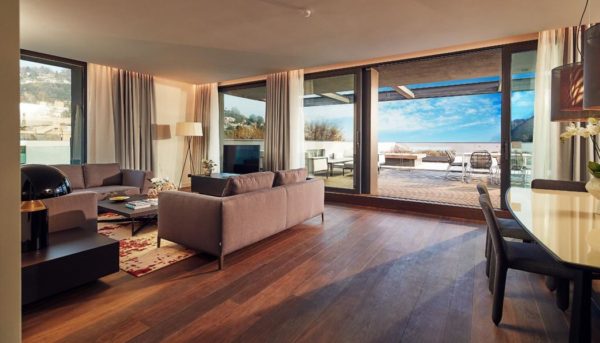 Hilton has announced the signing of two agreements in Japan for Hilton Hiroshima and Hilton Nagasaki. These new deals form part of Hilton's development pipeline of four hotels in Japan, with plans to add more than 600 rooms in key markets throughout the country.
The first signing of a management agreement is with Fujimi-cho Development G.K., a Special Purpose Vehicle (SPV) set up by Setouchi Brand Corporation, for Hilton Hiroshima, which will become the first Hilton property in the Chugoku and Shikoku region of Japan. The hotel is scheduled to open in 2022.
The new 415-room hotel will offer guest facilities to meet the needs of both business and leisure travellers. The hotel will feature the largest convention facilities in the region to accommodate international MICE events, with meeting facilities up to 1,300m2, as well as restaurants, swimming pool, executive lounge, chapel, fitness and spa. Located in Fujimi-cho, in the center of Hiroshima City, it is conveniently situated within easy walking distance of the main dining and shopping districts. The UNESCO world heritage sites, the Peace Memorial Park and the atomic bomb museum, as well as Hiroshima Castle are located within short driving distance.
The second signing of a franchise agreement for Hilton Nagasaki is with Gloverhill Inc., which will be the second Hilton property in Kyushu, Japan. Hilton Nagasaki is planned to open in 2021. The 200-room new hotel will offer guest facilities including restaurants, banquet rooms, chapel and fitness.
Hilton Nagasaki will be built next to the MICE facility of Nagasaki City to be opened in fall 2021, located on the west side of Nagasaki station, which will be renovated for the opening of the Kyushu Shinkansen's Nagasaki route in 2022. It is also the perfect place to easily access various well-known spots in Nagasaki, such as Glover Garden, Mt. Inasa and Oura Cathedral which was recently added to the UNESCO World Heritage list.