Frontier Airlines announced today that it has reached a new low – the carrier known for its signature, Low Fares Done Right is now lowering change fees. Frontier wants its customers to have more options when they fly and effective immediately there will be no fee for changing a reservation 90 days or more from the travel date. Yes, that means no change fee.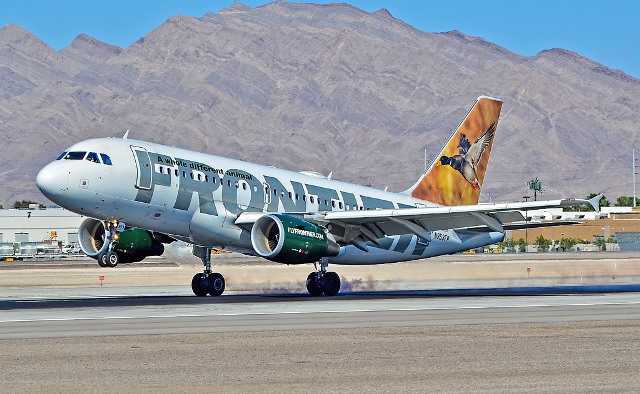 If you need to make a change between 89 and 14 days from departure the new, reduced fee is only $49. Changes made 13 days or less from travel will be at the normal cost of $99. When making a change, customers just have to pay any increase in fare that applies.
"We're known for the animals on our aircraft tails, so while a leopard can't change his spots, now he can change his reservation for free," said Daniel Shurz, Senior Vice President, Commercial for Frontier Airlines. "We want our customers to know that when they book early on Frontier, there is no worry about changing travel plans. Unlike other airlines that are raising change fees, Frontier is dedicated to making it easier to make plans to travel."
As always, customers who purchase Frontier's best value bundle, The Works at initial booking never pay change fees and can also receive a full refund (including the cost of The Works) as well as get the best seat on the plane, plus a checked bag and carry-on bag. Who else does that? Nobody.
"With fares as low as Frontier's, we want to make sure making a change is affordable. You can book with confidence on Frontier," said Shurz.