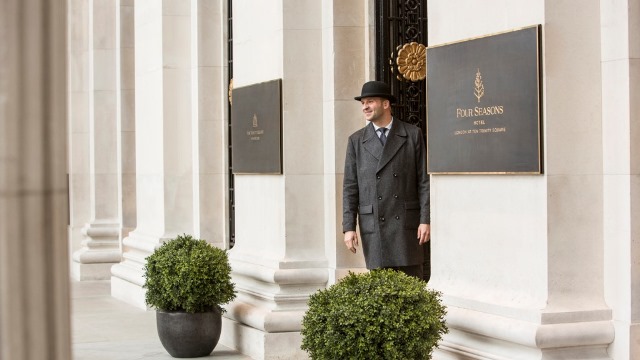 Four Seasons Hotel London at Ten Trinity Square announces the launch of its multimedia guides, designed to introduce guests to the captivating history behind Ten Trinity Square. The guides provide detailed insights into the history of the City of London and the origins of the former Port of London Authority Headquarters, through a diverse range of content including narrated videos, maps and images.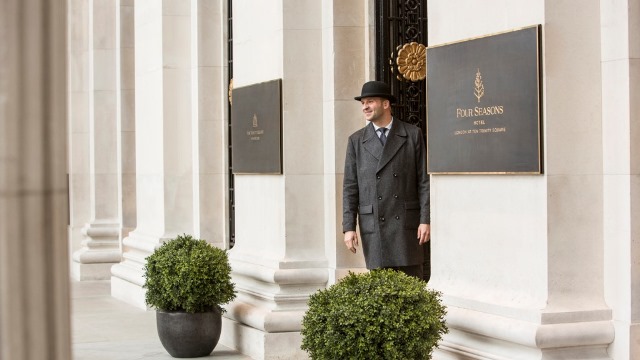 Created in partnership with ATS Heritage, the UK's leading provider of multimedia guides, audio guides and mobile apps, the tablet-based guides are available via Concierge for guests to borrow during their stay. Guests will be taken on a journey through the building and its surrounding area to discover its rich history, with interesting anecdotes and facts as well as interactive elements, showcasing past and present views of the building.
Introducing the multimedia guides, Four Seasons Hotel London at Ten Trinity Square aims to provide an engaging and interactive way for guests to discover the history of the hotel and its local area. A Chinese language version of the guide is also available.
Head Concierge Daniel Griffiths comments, "The multimedia guides are a great tool for our team to be able to showcase the history and heritage of Ten Trinity Square to our guests. There are so many interesting facts relating to the City of London and the many tourist attractions in our local area and it is great to be able to provide a simple yet engaging way for people to discover these stories."