Autograph Collection Hotels announced that it will soon debut the brand into Kenya with Sankara Nairobi slated to join the brand's diverse and distinguished portfolio of over 150 independent hotels around the world. A hallmark of hospitality in Kenya's capital city, the Sankara Nairobi shares the brand's values of vision, design and craft and its' exactly like nothing else mantra. Owned by Westlands Hotels Limited, the hotel is expected to be rebranded in early 2019.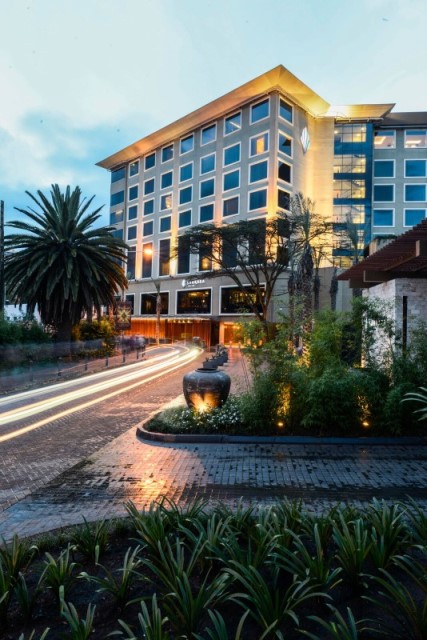 Strategically located in the heart of Westlands, the city's commercial, retail and entertainment quarter, Sankara Nairobi is a short drive away from the city center and the United Nations Headquarters and within easy access from the Jomo Kenyatta International Airport as well as the Wilson Airport. While the tranquility of its 168 refreshed, modern and elegantly appointed rooms create the ideal environment for guests to relax and unwind, a tempting choice of restaurants and bars and thoughtfully designed social and meeting spaces put the hotel at the heart of the city's vibrant social and business life.
The culinary programing at Sankara Nairobi is a delightful indulgence offering both choice and authenticity. From the finest global cuisine with a live show kitchen and a focus on fresh, seasonal and organic produce at Artisan, to an award-winning New-York style steakhouse Graze; from a Parisienne inspired Opera Patisserie, to a Gourmet delicatessen and wine bar designed to delight the inner gourmand, The Gallery; to a spectacular rooftop pool and bar Sarabi and The Champagne Bar, the Sankara Nairobi sets the tone for a distinctly contemporary urban experience in a pulsating city.
The hotel also has a gym and incorporates all the facilities and functional technology that a world traveler would expect. Its authoritative collection of contemporary African art creates an authentic connection to the local culture and lends a unique character to every guest experience.