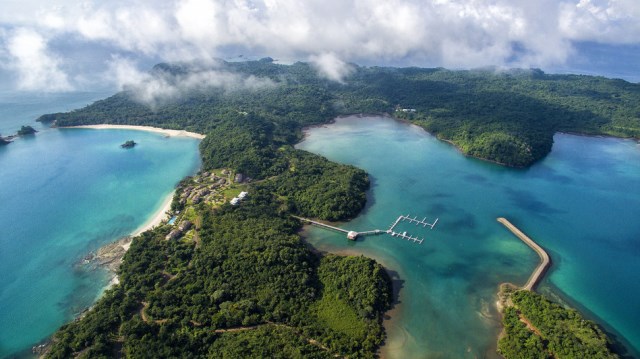 Pearl Island Fishing Lodge, Inc. and Viking Yacht Company began construction of a luxury sanctuary retreat for fishing enthusiasts on Pearl Island, a private island situated 45 miles south of Panama. The exclusive leisure experience blends meticulous service, exquisite design, and state-of-the-art common areas.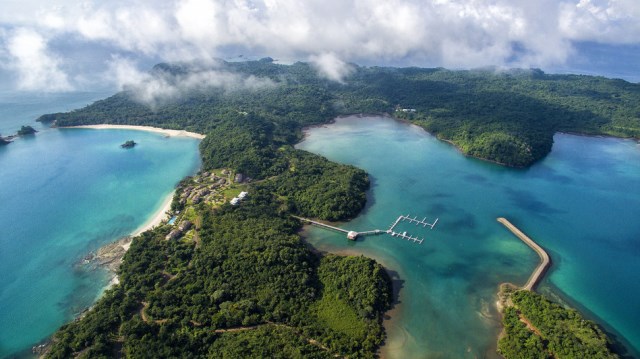 Surrounded by unspoiled beaches, sublime azure waters, virgin tropical forests, and enlivened by hundreds of species of indigenous flora and fauna, the Viking Enclave at Pearl Island seeks to become the greatest and most luxurious offshore fishing lodge in the western hemisphere. This ocean-front community will consist of 13 buildings, featuring 26 private condominiums, accompanied by first-rate amenities and common areas. Ideal for families and anglers alike, the 2,100 square foot condominiums include three bedrooms and three bathrooms, as well as a lockout suite.
Owners and guests will have exclusive access to onsite amenities such as the Viking Marina, which consists of a private pier with 14 slips, pool, pool bar, restaurant, spa, Viking theatre, and meeting rooms for business and education groups.
The Viking Enclave experience will offer hiking, birdwatching, whale watching, snorkeling, diving, island hopping, and relaxing in a luxury spa. Guests will also have the option to simply enjoy sunbathing by the pools or one of the 14 white sand beaches.
Reflecting Pearl Island's personality, the two-story villas situated on the bay will feature ocean views, oversized lockout suites, private terraces, and balconies. They are private oases extending along the coastline.
Pearl Island is reachable by ferry, boat, helicopter, or plane, by way of a 3,000 foot private airstrip which is soon to be expanded to 4,900 feet. It is a virtually untouched paradise with 70% of its area dedicated to a private natural reserve. The island is located in the Gulf of Panama on the Pacific Ocean, minutes from Panama City. Its 3,500 acres make it the third largest in the Las Perlas Archipelago.
Populated by an extraordinary collection of exotic wildlife, Pearl Island is home to a bird sanctuary with over 150 species, including a vast population of migrating pelicans. There are also 700 species of fish, 16 mammal species, sea turtles, and whales that visit the island during most of the year. Through an environmental stewardship program, Pearl Island's abundant biodiversity, and recently uncovered 6,000-year old archaeological relics, will remain protected for future generations.
Pearl Island's first phase was created as a private Beach Club & Marina and has successfully delivered home sites, residences, villas, and slips in its World Class Marina. The Beach Club features informally furnished open-air palapas, exceptional food, and impeccable service. It is a casual gathering spot for residents and their guests. Additionally, a Ritz Carlton Reserve will lie on two of Pearl Island's most spectacular beaches. The open-air resort will include 86 rooms, a lavish spa, tennis club, and exceptional dining options, among many other unforgettable experiences.