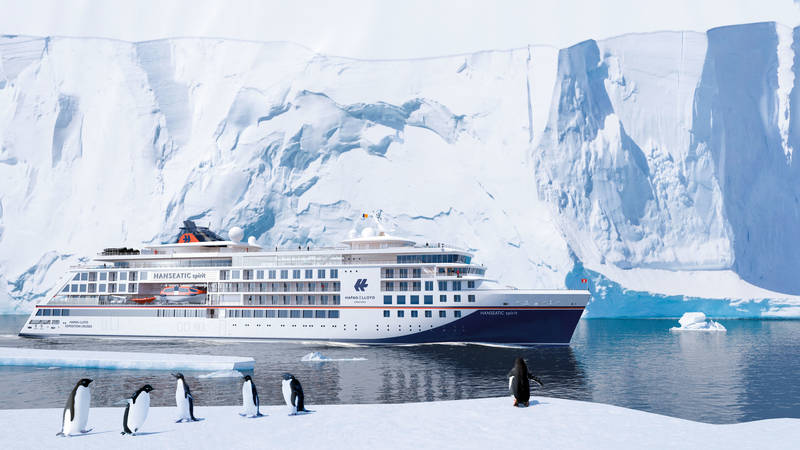 KfW IPEX-Bank and Commerzbank are financing a third expedition ship for Hapag-Lloyd Cruises. The Hamburg-based subsidiary of TUI Group already contracted the Norwegian VARD shipyard in 2016 to build the sister vessels HANSEATIC nature and HANSEATIC inspiration, which are scheduled for delivery in 2019. Delivery of the HANSEATIC spirit is planned for 2021.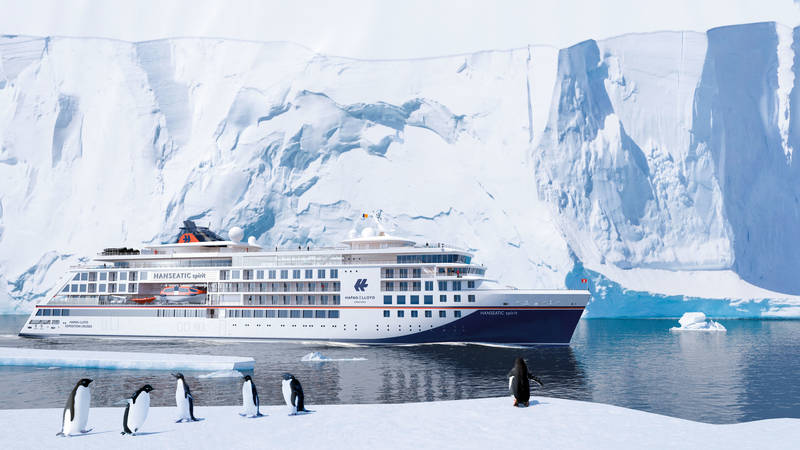 As with the predecessor vessels, KfW IPEX-Bank and Commerzbank structured the entire financing and are both acting as Mandated Lead Arranger.
"This closing again underscores our structuring competence when it comes to tailored financings in the cruise segment," said Andreas Ufer, member of the Management Board of KfW IPEX-Bank at the signing. "We are pleased to – together with Commerzbank – continue our successful business partnership with Hapay-Lloyd Cruises and, with our financing, to support one of the key German players in global competition in the booming cruise sector."
As the expedition ship will be equipped with the highest ice class for passenger ships (PC6), it will be operating primarily in the polar regions of the Arctic and the Antarctic, although it will also head for warmer destinations such as the Amazon region. The ship will be fitted with state-of-the-art technology and environmental technology for its travels in these sensitive areas.
With a length of 139 metres the new vessel will be able to accommodate up to 230 passengers (199 for Antarctic and Spitzbergen expeditions) and 175 crew members. It will sport a high percentage of balcony cabins, three board restaurants and a number of technical innovations and new features on the cruise market. For example, it will have not only an accessible prow and a marina for water sports at the stern, but also two movable glass balconies that extend up from the body of the ship and offer an unobstructed view from up high of the ocean and its inhabitants. On-board electrically powered Zodiacs will be available for low-emission excursions in expedition areas without ports or landing stages.
Further information on the new ship:
5-star expedition segment
Gross tonnage: 15,650
Length: 139 metres (456 ft)
Beam: 22 metres (72 ft)
Draught: 5.6 metres (18 ft)
Passenger decks: seven
Cabins and suites: 120
Maximum passenger capacity: 230 people (199 for Antarctic expeditions and circumnavigation of Spitsbergen)
Crew: approx. 175
High proportion of balcony cabins
Restaurants: three
Interior design: OCEANARCHITECTS architectural office