easyJet, Europe's leading airline, has today announced that it has signed up Virgin Atlantic as a new airline partner to its unique connections service 'Worldwide by easyJet'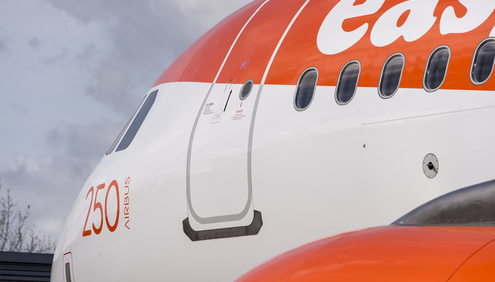 This means that from today easyJet customers can seamlessly connect through London Gatwick Airport between easyJet and Virgin Atlantic flights. This opens up new destination options via 'Worldwide by easyJet' which could see customers connecting from the likes of Barcelona through to Orlando and Edinburgh to Las Vegas. Other Virgin Atlantic destinations now available also include Las Vegas, Antigua and St Lucia.
Worldwide by easyJet has been consistently growing, with more than 4,000 unique O&Ds which have been booked in combination with partner airlines.
Earlier this month easyJet announced that Singapore Airlines and its low cost subsidiary airline Scoot will join the 'Worldwide by easyJet' global connections service, connecting easyJet customers with South East Asia with Singapore Airlines via Milan Malpensa airport and with Scoot through Berlin Tegel. The service is expected to be available within the coming months.
easyJet will continue sign up other airlines to 'Worldwide by easyJet' during 2018, with talks progressing with middle and far-eastern carriers amongst others and the airline also plans to expand to other key easyJet airports in Europe.
'Worldwide by easyJet' launched in September 2017 enabling customers to connect easyJet flights through London Gatwick to long haul flights, with launch airline partners WestJet and Norwegian. This quickly expanded to Thomas Cook Airlines, Corsair, La Compagnie and Loganair and the connections platform was extended to Milan Malpensa airport in December 2017.