Meliá Hotels International, the Spanish hotel company with more than 380 hotels around the world, announces the transformation of the Dominican Republic resort, Meliá Caribe Tropical, into two separate properties: Meliá Punta Cana Beach, an adults-only resort, and Meliá Caribe Beach, a resort for everyone, opening at the end of 2018. Debuting with a selection of new offerings, the two new hotels will open with a myriad of new programming, services and amenities.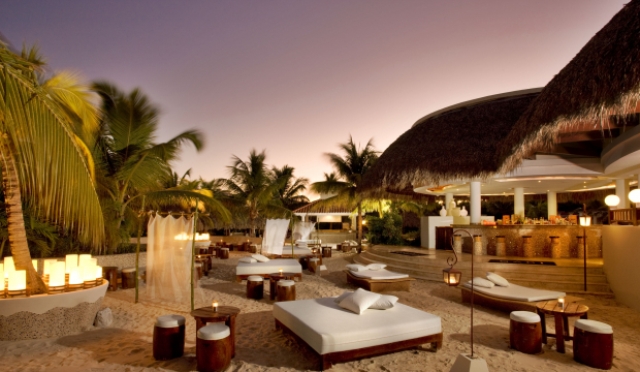 Meliá Punta Cana Beach Resort
An adults-only property, the hotel will offer the THE LEVEL, Meliá Hotels & Resorts signature elevated service concept, providing discerning guests exclusive and preferential facilities and amenities such as an exclusive VIP lounge for check-in/out, exclusive pool, restaurant, free Internet access, premium beverages, hors d'oeuvres and coffee and tea service throughout the day. THE LEVEL Concierge can also arrange for priority reservations for à la carte restaurants, treatments at the spa, golf reservations and more.
Consisting of 538 rooms, inclusive of standard junior suites and 136 THE LEVEL suites, Meliá Punta Cana Beach Resort will offer guests a spacious pool, beach and five new restaurant concepts: Mosaico, the heart of the hotel's gastronomic experience, blends a casual Mediterranean dining experience with a local and art deco aesthetic; Muoi, an oriental style restaurant offering Dim Sum, Vietnamese, Sushi and Robatta style cuisine; Casa Nostra, an elegant restaurant featuring a wood fire grill and Italian specialties; Rumba, an open air breakfast and lunch experience with stunning views of the Caribbean sea and an international buffet and Replay a sports bar offering snacks, grilled items and cocktails.
Meliá Caribe Beach Resort
Specializing in family-friendly activities, services and amenities, Meliá Caribe Beach Resort will offer a wide array of room options, specifically designed to meet multi-generational needs. The resort will feature 609 rooms, consisting of 154 THE LEVEL Suites, 123 Beachside Family Rooms, and a mix of 332 Premium Beachside and Deluxe Rooms. Debuting with an interactive waterpark, and an arcade featuring popular gaming and virtual reality consoles, the hotel will offer a comprehensive lineup of family entertainment. With seven new venues on property, families can enjoy a new restaurant each night: Riviera, an all-day eatery, exclusively to The Level guests, serving international cuisine infused with local flavor, Tartufo (opening 2019), an authentic Italian and Mediterranean restaurant; Alma, a restaurant that blends traditional Spanish recipes with modern techniques; Barefoot, exclusively for The Level guests is a casual beachfront grill and bar; Bazaar (opening 2019), a fun buffet featuring food trucks and international food stations, Merkado, overlooking the beach and featuring family style and seating for large groups, a kid's corner and ice cream shop; O Grille, located by the resort's water park, offering grilled specialties and snacks and picnic style seating, and Hokkaido, a newly remodeled Japanese restaurant, including four Teppanyaki tables and bar, that delivers an authentic Asian experience in pure Japanese style.
Guests of both Meliá Caribe Beach Resort and Meliá Punta Cana Beach Resort, that are of ages 18 and older, will be able to discover and enjoy the expansive selection of new restaurant concepts. Introducing a new free-flowing experience, guests can dine at participating restaurants at each property, regardless where they are staying for a total of 13 restaurants. Guests of both properties can also enjoy specialty cocktail bars including The Shaker (debuting in 2019), Sapphire, Elyxr and lively Pool Bar at Meliá Caribe Beach Resort and Jigger, Olives Lobby Bar, Replay Sports Bar and Pool Bar at Meliá Punta Cana Beach Resort.
In addition to the upcoming changes at Meliá Caribe Tropical, Meliá Hotels International will also debut an all-new luxury property in December in the Dominican Republic – The Grand Reserve at Paradisus Palma Real. With the introduction of the new hotel, Meliá Hotels International continues its investment in the Dominican Republic region, by adding to its world-wide luxury portfolio and unlocking a wide range of opportunity and access to personalized experiences for travelers. Representing distinctive values, heritage, and personality, Meliá Hotels International's various brands are found in iconic hotspots and undiscovered gems across the globe.