Clinique La Prairie (CLP), the well-known International wellness and medical clinic, has presented the new Advanced Beauty Program – the most comprehensive beauty program to date that synergistically combines advanced, anti-aging medical aesthetics technology with the Clinic's vast menu of complementary beauty and wellness treatments.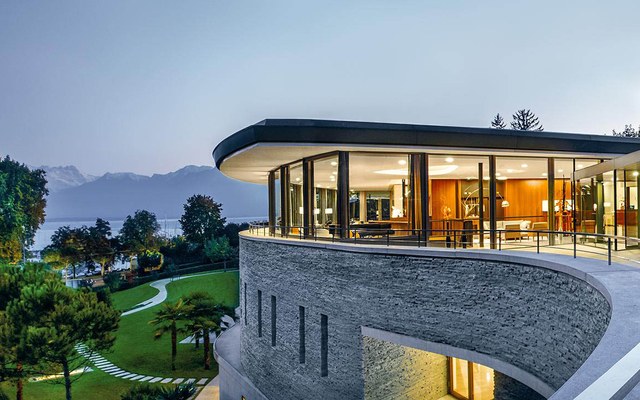 Dreamily nestled between the snow-capped peaks of the Swiss Alps and Lake Geneva, Clinique La Prairie is a paradise for peace and relaxation. This unique and result focused 5-days program offers the perfect way to discover the delicate balance between inner and outer beauty. It includes two aesthetic medicine consultations, high tech skin analysis, plastic surgery consultation, beauty consultation and dental anti-aging at recently launched dental center of excellence already famous for its cutting-edge methods and state-of-the-art equipment.
An individual full board meals plan is also included into the package. Clinique La Prairie's expert nutritionists will provide personalized education and advice setting for guests an individual health and wellbeing diet.
With a complete range of natural regenerative treatments at newly launched Centre for Aesthetic Medicine guests will undergo such procedures as a natural lifting effect, a plumping effect or a reduction of expression lines, a highly nutritious and revitalising cocktail for hands, a deep cleansing of the skin, hair regrowth stimulation, and an innovative body reshaping technology.
Among wellbeing treatments the Advanced Beauty Program covers facial lymphatic drainage, body lymphatic drainage, facial cleansing and luxury manicure or pedicure. In-between meals and treatments, guests will be able to enjoy the fitness center, swimming pool, sauna, steam room and vitality pool.
Commenting on the launch of the new program, Aranud Marche, COO at CLP says, "The good quality of life is the most important for enjoying life. The Advanced Beauty Program with its strong synergistic effect will make people live more easily and reflect the inner beauty to the outside."
The price of the Advanced Beauty Program at Clinique La Prairie, the world leader in the art and science of longevity for over 85 years, starts from 17'900 CHF for 5 dates/4 nights.