Tauck has announced its 2019 collection of exclusive, single-departure events for the coming year, and the roster features an all-new, six-day event in Tuscany, the return of the company's five-day "Tauck Jazz Event" in New Orleans, and the reprise of its five-day "Celebration of Roses" event highlighting the annual Rose Parade and Rose Bowl in Pasadena, California.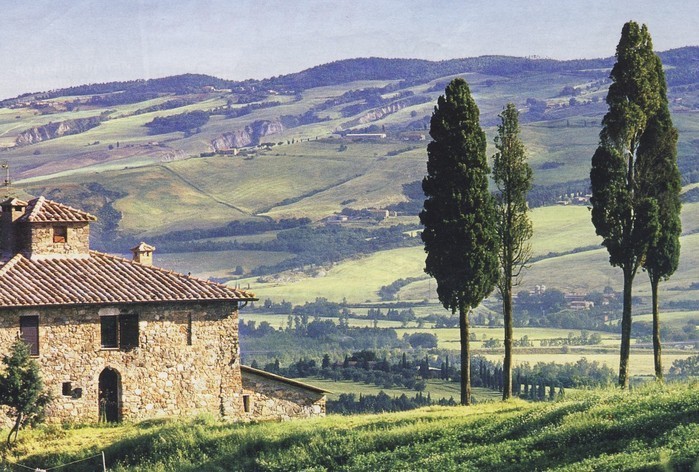 The Tuscany and jazz events will each feature a presentation by, and a meet-and-greet opportunity with, a popular authority on the gathering's featured subject matter. Frances Mayes, the author of the best-selling book "Under the Tuscan Sun" (later made into a popular Hollywood film of the same name) will share local insights and mingle with Tauck guests during an exclusive evening in Tuscany, and Ken Burns will deliver a keynote address on jazz music in New Orleans. The city is considered the musical genre's birthplace, and Burns's 10-part film "Jazz" was honoured with the 2001 Television Critics Association Award for Outstanding Achievement, News & Information.
"UNDER THE TUSCAN SUN"
Tauck's "Under the Tuscan Sun Event" (from $5,190 USD/ $6,340 CAD per person, double occupancy, plus airfare) will take place October 14 – 19, 2019, with the Toscana Resort Castelfalfi serving as guests' host hotel. Surrounded by 2,700 acres of vineyards and olive groves, the hilltop spa hotel is set in a small village that grew up around a medieval castle.
Besides the private evening with Frances Mayes, the event's highlights include a gala welcome evening in a medieval castle, a lecture by a local art historian, and explorations of Volterra, Siena and San Gimignano. Guests will also enjoy a tour and rustic Italian lunch at Villa Le Corti, a 14th-century wine and olive oil estate in Chianti, personally hosted by its owners, the Corsini family. One of the oldest families in Florence, the Corsini line includes Pope Clement XII who was born Lorenzo Corsini in 1652. Other activities include wine and olive oil tastings at Tenuta di Castelfalfi, a cooking class, a private talk on Siena's famed il Palio horse race, and a farewell dinner in a museum devoted to the iconic Italian motor scooter, the Vespa.
"THE TAUCK JAZZ EVENT" IN NEW ORLEANS
Offered for the first time since 2017, next year's "Tauck Jazz Event" will be hosted at The Ritz-Carlton, New Orleans from March 27 – 31, and is part of Tauck's collection of Ken Burns American Journeys presented in partnership with the filmmaker. Along with the Day 2 keynote address by Burns during a private evening at the New Orleans Center for Creative Arts, the jazz event (from $4,790 USD/$5,840 CAD per person, double occupancy, plus airfare), will also feature a private welcome dinner at the iconic Arnaud's restaurant, behind-the-scenes tours of two jazz museums with local jazz historians, and visits to Congo Square, Basin Street Station and St. Louis Cemetery #1. Guests will also attend a lecture on post-Katrina New Orleans, explore the Treme neighborhood on a walking tour, and enjoy a half-dozen private jazz performances, including a special performance at legendary Preservation Hall.
A "CELEBRATION OF ROSES" IN PASADENA
Tauck's third and final 2019 event will be its "Tauck Celebration of Roses Event" from December 29, 2019 to January 2, 2020 in Pasadena. The five-day gathering will highlight the annual Rose Parade extravaganza, and will include a behind-the-scenes tour of the parade float construction barns and reserved premier grandstand seating for the parade itself two days later. Tauck is also reserving tickets to the 106th Rose Bowl game – renowned as "the granddaddy of them all" – for those guests interested in attending (additional charge applies).
The days leading up to the parade and game will feature a private VIP tour at Paramount Pictures, a tour and lunch at the Ronald Reagan Presidential Library and Museum, and a gala New Year's Eve dinner and party with music and dancing to ring in the new year. Guests not attending the Rose Bowl game on New Year's Day will also enjoy a tour of the 120-acre botanical gardens at the Huntington Library. Prices for the "Celebration of Roses Event" are from $5,890 USD ($7,180 CAD) per person, double occupancy, plus airfare, and include ocean-view accommodations at the Fairmont Miramar Santa Monica, overlooking Santa Monica Beach.