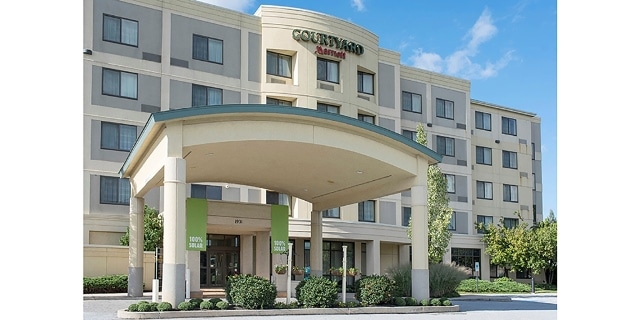 Courtyard Lancaster recently celebrated the completion of a 135,200-square-foot solar installation representing the beginning of a new chapter for this hotel. Located in Lancaster, Pennsylvania, the 133-room hotel is the first Marriott-branded property in the U.S. to become 100 percent solar-powered.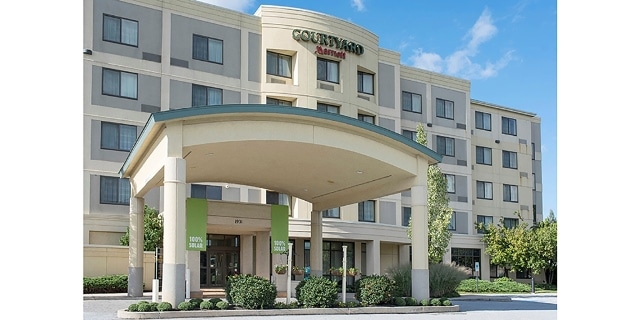 Hotel guests will be able to see the solar power produced on a new real-time meter located in the lobby. Due to its size, more than twice as big as a football field, the 2,700-panel array was placed on the roof of a warehouse about half a mile from the hotel. Both the hotel and the warehouse are in Greenfield Corporate Center, a mixed-use business campus with a strong track record of sustainable practices, owned by High Properties.
The solar array produces 1,239,000 kWh of power for the hotel, which consumes 1,177,000 kWh. Excess power is sold to the utility. High Hotels received a grant of $504,900 from the Commonwealth Financing Authority (CFA) through the Solar Energy Program to complete the project.
Lancaster is located about three hours from New York City and two and a half hours from Washington, D.C. positioning itself as a welcoming destination for travelers looking to experience the beautiful countryside, as well as downtown's vibrant cultural scene and culinary offerings. Spend the day shopping, sightseeing and exploring Amish country.