Silversea Cruises opens bookings to the general public for 191 remarkable new voyages, which will unlock 572 destinations in 84 countries from summer 2020 into winter 2021. Complimentary air and transfers will be included on virtually all of the newly announced itineraries, while a number of other highlights will enable Silversea's guests to travel deeper like never before.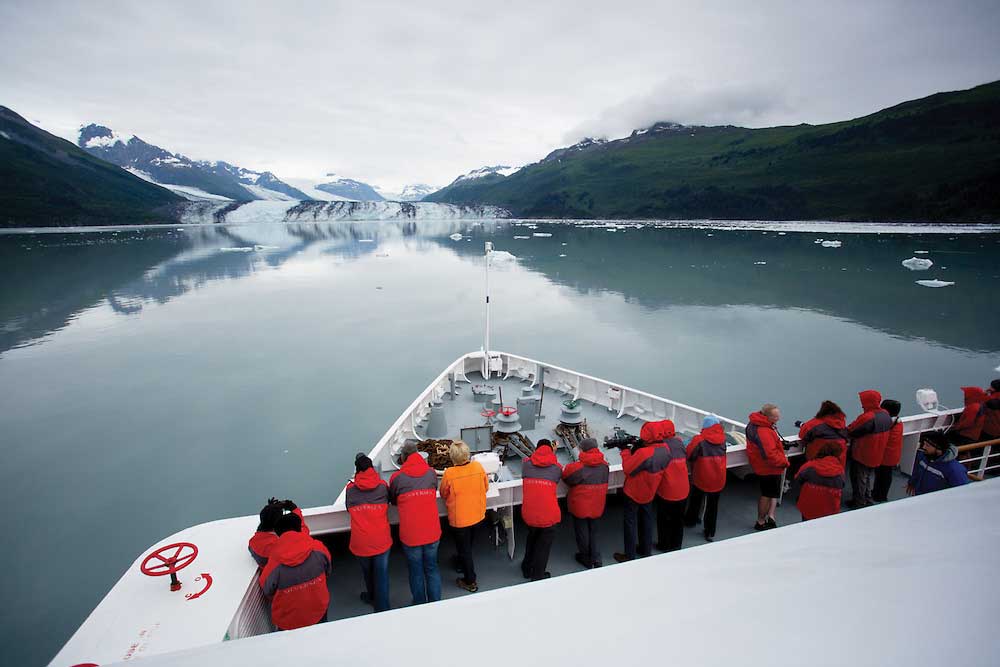 Included for practically all voyages in the new collection, complimentary round-trip economy-class flights and transfers will simplify the travel experience for guests. The new addition will enable guests to travel the world with complete peace of mind: a smooth end-to-end service will make for a seamless connection; full protection covers guests against unforeseen mishaps; and reservations can be made with ease via my.silversea.com or by calling the reservation team. Also available are business-class air upgrades from as low as $199 each way. For guests not utilizing the air offer, a generous air credit is available. Exceptions and market-specific conditions may apply.
The new collection of itineraries will enable guests to get closer to the authentic beauty of the world with unprecedented variety, increasing cruise line's ultra-luxury offering in a number of remarkable destinations. Highlights of the collection will include:
• Enhanced options in Northern Europe will comprise four ships and 29 voyages: in Iceland, Silversea will offer more immersive experiences on both classic and expedition voyages, including a 9-day circumnavigation aboard Silver Wind, departing Reykjavik on June 29, 2020; in the British Isles, extended programs will unlock more incredible experiences, with voyages departing from the iconic Tower Bridge; while an exciting new North Sea Capitals voyage will offer overnights in Oslo, Hamburg, Amsterdam, and London.
• New deep travel experiences in Alaska and the Russian Far East, with three ships and 21 voyages from which guests can choose. As in 2019, the cruise line's flagship, Silver Muse, will spend a full summer deployed in Alaska in 2020. Silversea's Silver Explorer will cruise in the Sea of Okhotsk, one of the least visited areas in the Russian Far East, on an 18-day voyage from June 2020
• A return to the Canary Islands on two voyages – departing April 16 and September 25, 2020 – and Istanbul on two different itineraries – departing May 30 and August 2, 2020.
• Maiden calls in El Hierro, Spain; Fishguard, Wales; Nordfjordeid, Norway; Siglufjörður, Iceland; Durres, Albania; Klaksvik, Faroe Islands; and Patreksfjordur, Iceland.
• An increased polar offering, with two ships and 10 voyages and 83 destinations in the Arctic, and 11 itineraries and 26 destinations in Antarctica (including East Antarctica and the Ross Sea). Unprecedented voyages to New Zealand's sub-Antarctic islands and Australia's Macquarie Island (all UNESCO World Heritage Sites) will enable guests to view vast colonies of penguins and thousands of seals; visits to Churchill and Hudson Bay in Manitoba, Canada, will take guests to the 'polar bear capital of the world' and the home of the world's largest beluga whale population, respectively; and concurrent crossings of the Northwest and Northeast Passages will unlock unique, life-defining experiences.
• Greater variety in the Mediterranean, with five ships and 54 voyages on offer, including a 37-day, 28-port grand voyage and an extended Grand Prix voyage.
• An extended season in the Galápagos Islands.
• More overnights than ever before. Guests will be able to spend longer in some of the most amazing destinations in the world. Every voyage over seven nights in Europe and Canada & New England will benefit from an overnight in strategically selected ports.
An additional highlight of the new summer 2020 itineraries, Silversea's Silver Moon will set sail on her inaugural voyage on August 6, 2020: the ship will depart Trieste, Italy, for Civitavecchia on an 11-day cruise. The sister ship of Silversea's flagship, Silver Muse, Silver Moon will benefit from a number of onboard enhancements. One of five Silversea ships in the region in the summer of 2020, she will cruise in the Mediterranean for her maiden season, until November, when she will cross the Atlantic to Fort Lauderdale.