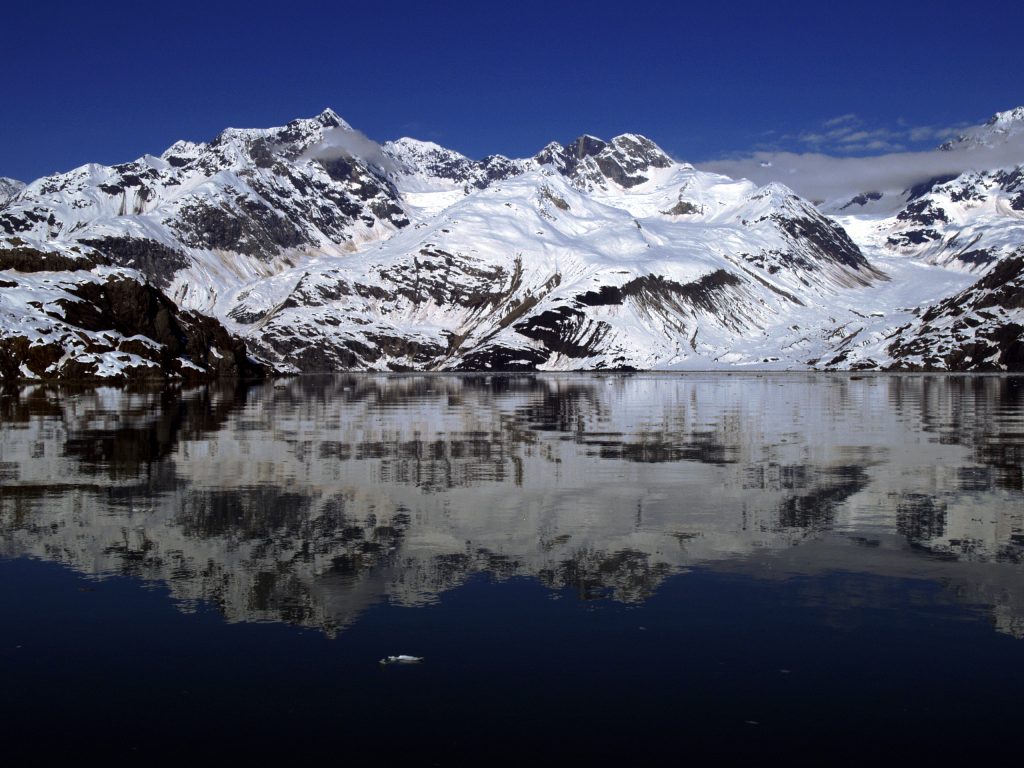 Tauck is launching a new "Alaska 's Inside Passage" cruise for 2019 that will be highlighted by up to six daily shore excursion choices, with all selections already built into Tauck's all-inclusive prices. The new eight-day itinerary will sail southbound from Juneau to Vancouver with departures on July 20 and August 3, 2019, with a northbound sailing scheduled for July 27. All three departures will sail aboard the 240-passenger Ponant small ship Le Soleal.
Typical of the multiple shore excursions available on most days are the six choices slated for Skagway. Guests that day may opt for a 30-minute tour of the town by streetcar, coupled with a scenic ride on the historic White Pass narrow gauge railway. A second possibility is an excursion through Alaska and into Canada's Yukon, featuring visits to a wildlife museum, the native village of Carcross, Saskatchewan's Royal Canadian Mounted Police Heritage Center and the Dog Musher's Village. Or, guests may travel by vintage rail car to Fraser, British Columbia, disembarking at Bernard Lake for a kayak excursion.
Choice number four is a rail journey to White Pass Summit, continuing on to Fraser, British Columbia, the Yukon Suspension Bridge and lunch at Jewell Gardens on the site of an historic pioneer farm. Guests may instead look for whales and sea lions during a 75-minute cruise to Glacier Point, followed by a canoe trip and short hike in the shadow of a glacier. Or, the final choice is a drive from Skagway by way of a 4×4 truck and a customized, summertime dogsled ride at a dog musher's camp. Later, guests will spend time with sled dog puppies.
Besides offering a wealth of shore excursion choices, the itinerary is also notable for leveraging the unique advantages of Le Soleal's modest size and superior navigability, and going where larger cruise ships either can't or won't go. Along with the port of call in Skagway, Le Soleal will also visit Sitka and Haines – two ports where ships larger than Le Soleal rarely venture – and spend a day exploring the Tracy Arm Fjord. Frequented by far fewer cruise ships than Glacier Bay, the 27-mile-long Tracy Arm is very narrow (in places, no more than a half-mile wide) and home to eagles, seals, bears and whales. The fjord is flanked by cliffs rising more than 3,000 feet on either side, punctuated by waterfalls cascading down their steep rock walls.
Tauck cruises's Alaska cruise is offered in partnership with the award-winning nature documentary filmmakers at BBC Earth, the creators of such popular series as Frozen Planet, Life, Blue Planet, and Planet Earth. During their travels, guests will view a collection of short, Tauck-exclusive filmed vignettes produced by BBC Earth that will provide insights and perspectives on Alaska's wildlife and landscapes, thereby enhancing the guests' experience. Guests will also attend a lecture and meet-and-greet with BBC documentary host and bear expert Chris Morgan during Le Soleal's port call in either Ketchikan (southbound departures) or Sitka (northbound itinerary). In addition, naturalist, author, lecturer and 30-year U.S. Forest Service veteran Dave Govatski will be on-hand to share insights with guests throughout the cruise.
"COLD IS HOT" AS TAUCK EXPANDS ALASKA
The upcoming launch of Tauck's "Alaska's Inside Passage" comes as the company is expanding capacity on its expeditionary itineraries, adding a new cruise to the Svalbard archipelago, increasing departures on its Iceland, Antarctica and Norway cruises, and doubling its overall passenger capacity to Alaska and the polar regions.
"With Tauck Small Ship Cruising, cold is definitely hot," said Tauck CEO Dan Mahar. "Through our partnerships with Ponant and BBC Earth, and by leveraging our 93 years of destination expertise to offer an amazing array of shore experiences, we're helping our guests to enjoy incredible, life-enhancing experiences in places where the big ships seldom, if ever, go."
Tauck cruises are also notable for their all-inclusive pricing. Along with all shore excursions, pricing for "Alaska's Inside Passage" (from $6,990 per person plus airfare) includes all gratuities, onboard beer, house wine and spirits, airport transfers, port charges and more.
Those interested in more information can contact their local travel professional, call Tauck at 800 468 2825, or visit the company's website at www.tauck.com.