Norwegian has today reached an important milestone in its continued growth at Dublin Airport by flying more than 250,000 transatlantic passengers to and from the New York and Boston areas since launch. The airline's affordable flights to smaller airports near two major US east coast cities has generated strong demand among Irish and American consumers who can take advantage of great value transatlantic fares from €101 one way.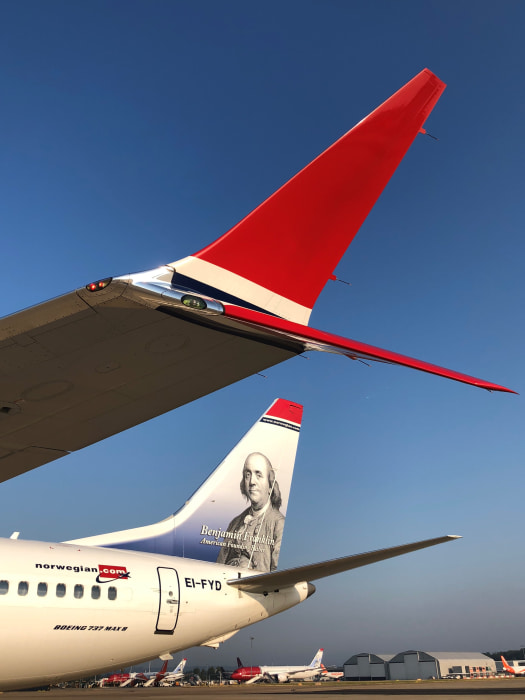 Voted Skytrax Best Low-Cost Airline in Europe and World's Best Low-Cost Long-Haul Airline 2018, Norwegian has quickly established itself as a leading transatlantic carrier from Dublin Airport.
Norwegian is the only airline in Ireland to operate nonstop flights to New York Stewart International Airport and Providence International Airport, Rhode Island and will increase its weekly transatlantic flights from Dublin next summer by 33 per cent with the addition of a brand-new daily service to Hamilton (Toronto) Canada from 31 March 2019.
To celebrate the passenger milestone, Norwegian will give away a pair of tickets to its newest destination from Dublin Airport – Hamilton which is located nearby Toronto, Canada and other tourist attractions including Niagara Falls.
Dublin Airport consolidated Norwegian's flights into the newer Terminal 2 this spring where passengers benefit from US Preclearance facilities allowing them to arrive without delay into the USA. Norwegian currently has 21 weekly departures from Dublin Airport to the USA and next summer will offer 28 weekly departures to the USA and Canada.
Norwegian exclusively operates brand new Boeing 737 MAX aircraft with 189 seats at Dublin Airport which are up to 40 per cent quieter and 20 per cent more fuel efficient. The airline is actively recruiting more pilots to fly these new aircraft and join its growing Dublin base, offering competitive terms and conditions and fast career progression.
Europe's third largest low-cost airline carries around 33 million passengers each year to more than 150 global destinations. Norwegian has a fleet of more than 150 aircraft with an average age of 3.7 years, making it one of the world's youngest fleets.