Starting March 31, 2019, Air France will operate a daily flight to Atlanta (United States) by Airbus A380 on departure from Paris-Charles de Gaulle. The superjumbo will replace the Boeing 777-200ER on one of the two non-stop services available every day, increasing capacity by 236 seats per flight.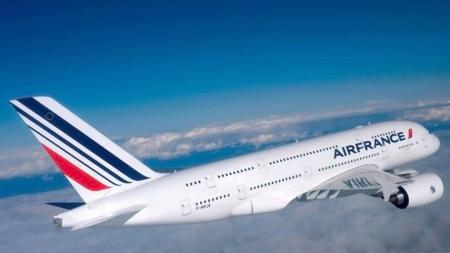 On board the A380, customers will benefit from 9 seats in the La Première cabin, 80 in the Business cabin, 38 in the Premium Economy cabin and 389 in the Economy cabin.
Flight schedules operated by A380 to Atlanta (in local time):
– AF0688: leaves Paris-Charles de Gaulle at 13:50, arrives in Atlanta at 17:15;
– AF0689: leaves Atlanta à 20:15, arrives at Paris-Charles de Gaulle at 10:40 the following day.
The comfort of an Air France superjumbo
Stepping on board an Air France Airbus A380 means the guarantee of an exceptional trip. On board, the 516 passengers enjoy optimal travel comfort and exceptional facilities. 220 windows fill the cabin with natural light, and changing lighting moods allow you to cross time zones without feeling tired. In addition, six bars throughout the aircraft allow passengers to meet up during the flight. As the cabin is five decibels quieter than industry standards, the A380 is a particularly quiet aircraft. It features the latest technologies in terms of entertainment and comfort. External images are broadcast live throughout the flight using three cameras located at the front, bottom and rear of the aircraft.
Today, Air France's 10 Airbus A380s already fly to 8 other destinations: Abidjan in Côte d'Ivoire, Johannesburg in South Africa, New York-JFK, Los Angeles, San Francisco and Washington in the United States, Mexico City in Mexico and Shanghai in China.