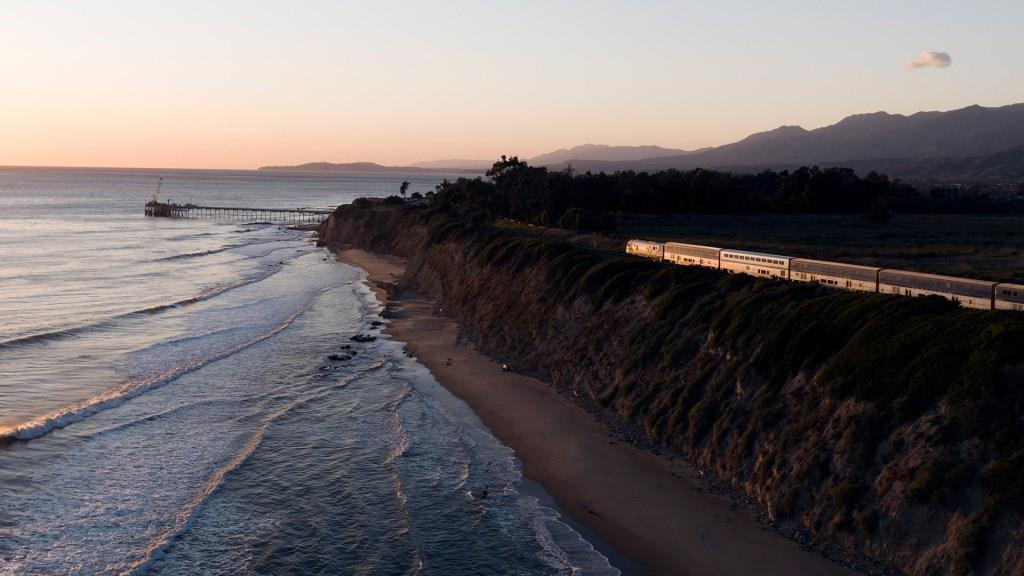 Amtrak Pacific Surfliner Continues to Provide Train Service for Essential Travel Only
In anticipation of the busiest travel week of the year, Amtrak is preparing to accommodate the surge of holiday travelers with extra trains and capacity on several routes. Tickets sell out quickly, so customers are encouraged to plan ahead and book tickets early.
With the Thanksgiving travel season soon underway, Amtrak is prepared to operate every available passenger railcar in its fleet. Amtrak is adding extra trains for more seating on the Northeast Corridor (NEC) and Midwest routes, and is adding extra cars to existing trains along the West Coast.
On the NEC, Amtrak Acela Express (Boston – Washington, D.C.) and Northeast Regional (Boston – Washington, D.C. – Richmond) trains will operate full and extended schedules with additional frequencies and added capacity during the Thanksgiving week. Additional NEC trains, including the Keystone (New York – Harrisburg), will require reservations in advance of travel.
Hiawatha trains (Chicago – Milwaukee) will also require reservations between Nov. 20 and Nov. 25. At Chicago Union Station, Sleeping Car and Business Class customers, as well as top-tier Amtrak Guest Rewards members, can experience the Metropolitan Lounge and pre-board their trains. Coach customers can purchase Legacy Club passes to access similar amenities.
On the West Coast, additional capacity will be added to the Capitol Corridor (Auburn/Sacramento – Oakland – San Jose), San Joaquins (Oakland/Sacramento – Bakersfield) and Pacific Surfliner (San Diego – Los Angeles – San Luis Obispo) routes. During the holiday period, the Pacific Surfliner service will also require reservations between Nov. 21 and Nov. 25. The San Joaquins train will require reservations between Nov. 18 and Nov. 26.
Last year, Amtrak had its largest passenger count to date during the Thanksgiving week with more than 777,000 riders on its trains across the country, and its busiest day in history with more than 160,000 customers on the Sunday following Thanksgiving.