sbe announces the opening of HYDE Hotel & Residences Midtown Miami in partnership with renowned developer, The Related Group, and Haim Yehezkel, CEO of Elysee investments, owner of the 60 hotel units. This is the third collaboration uniting the talents of sbe Founder and CEO Sam Nazarian and Related Founder and Chairman Jorge Pérez, who have more than 20 additional joint projects in the pipeline, including the recently-opened SLS LUX Brickell and internationally in Cancun, Argentina and more. On the design end, Arquitectonica was tapped for the thirty-two-story building's stunning architecture, featuring 410 sold-out luxury condominiums and 60 hotels rooms. Rockwell Group brings their unique and inventive lens to Hyde Midtown's lobby, hotel suites, and amenity spaces – creating a dynamic environment that highlights contemporary art, detailed craftmanship and local design.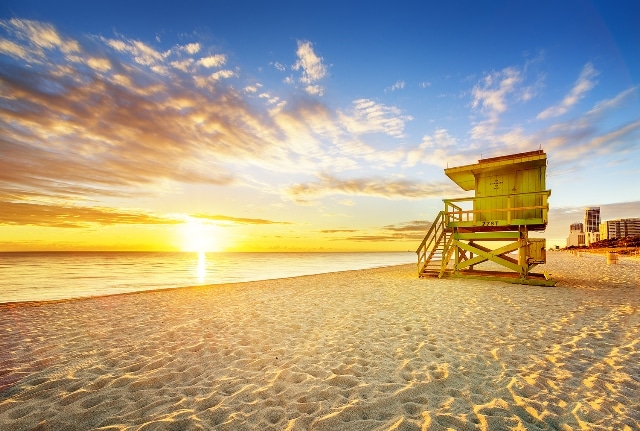 The property marks the second Hyde project to open in South Florida, following Hyde Hollywood Resort & Residences' completion last winter. Looking forward, Hyde Beach House in Hollywood is slated to open next year, while sbe has plans to more than double its hotel portfolio to 50 hotels and residences by 2021. This includes international expansion to new territories in Latin America, including the first Delano outside of the United States in Rio de Janeiro, and SLS in Mexico and Argentina. sbe also opened its first hotel in the Middle East – Mondrian Doha – at the end of last year with more planned, including two further properties in Dubai – Mondrian and Delano – an SLS in Doha in 2019, and Hyde Doha in 2020.
HYDE Hotel & Residences Midtown, located in the heart of Miami's emerging Midtown neighborhood, a mecca for locals, young professionals, business travelers, and the like, will welcome its first guests on September 17th. The thirty-two story, Arquitectonica designed building features 410 sold-out luxury condominiums, a dramatic double-height lobby inspired by the art galleries found throughout the surrounding Design District, a rooftop amenity floor, boutique spa, and 60 hotel rooms and designer suites with features that include split layouts, private kitchens, and exposed concrete ceilings.
Fusing sbe's brand philosophy with local art and design, HYDE Hotel & Residences Midtown Miami features a vibrant design that pays homage to Miami's artistic community. The property's lobby, guest rooms, amenity floor, and elevator corridors were designed by the renowned Rockwell Group with custom fixtures and furniture that integrate modern technology with local and contemporary art. The lobby features a neutral palette with bright pops of color, concrete tile flooring, blackened metalwork with expressed welds, and walls with custom-designed mesh and steel displays that showcase contemporary artwork from the collection of Jorge Perez, as well as a curated collection of hotel merchandise made by local artists and craftsmen.
An RGB light-sensitive artwork suspended from the lobby's exposed concrete ceiling is a nod to Miami's Art Deco architecture. Beneath it, a lounge-style seating area with an oversized, burnt-orange modular leather sofa and steel-framed chairs sits across from a white grand piano with custom artwork – a focal point of the property's entrance. An extensive collection of paintings, drawings, screen prints, and murals found throughout the property adds an eclectic energy designed to spark creativity and encourage cultural exploration.
The seventh-floor rooftop doubles as an amenity floor with a sweeping infinity pool, outdoor bar/restaurant, tennis and bocce courts, a putting green and a glass-walled business center that can be transformed into small event space. Lush greenery, flowing vines, and garden beds planted with succulents contrast the metal pergolas that line the pool area, while the outdoor bar's blackened steel canopy juxtaposes a teak wood bar top with three-dimensional blue glazed Portuguese tile base. Adjacent to the pool, a covered lounge area with tables, chairs, and sofas offers guests a shaded spot to unwind. Additionally, property residents and hotel guests can take advantage of on-demand transportation to SLS South Beach with VIP access to the resort's beach, pool and day club.
Hyde Hotels, Resorts & Residences is an extension of sbe's Hyde nightlife heritage brand, developed to offer guests an immersive and upscale experience similar to that of Hyde's popular nightlife venues located in Miami, Los Angeles and Las Vegas.