Princess Cruises reminds families that guests of all ages are welcome aboard to explore the world on a cruise ship – considered one of the best vacation options for multigenerational families.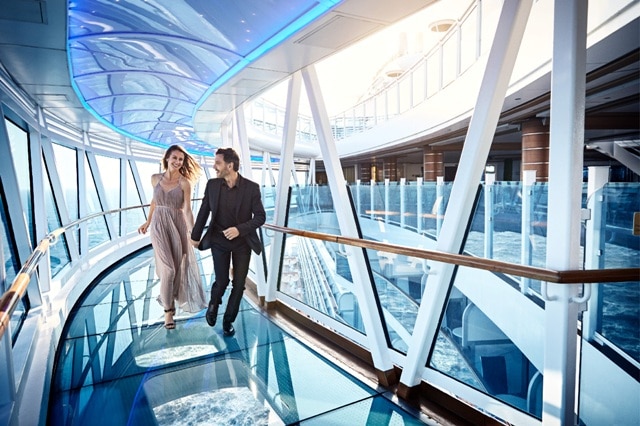 The cruise line is celebrating its fourth year of an exclusive partnership with Discovery™, offering immersive Discovery at SEA experiences, including newly branded Camp Discovery Youth & Teen Centers, Discovery Family shore excursions and many educational and interactive activities, ultimately creating lifelong memories for families of all ages.
Since 2014, more than 1,000 Discovery, Animal Planet and Discovery Family shore excursions in worldwide ports have been added, including 300 exclusive tours that can only be experienced with Princess Cruises. In addition, onboard programming such as Stargazing at Sea has allowed guests to look up and learn about billions of stars on deck under the night sky.
Swartz added, "We frequently hear from multigenerational families that they love cruising with us because we've done all of the planning for them – from selecting the best tours in port to providing engaging onboard entertainment. All they have to do is come aboard and let us take care of every detail. And, grandparents, children and grandkids alike can all choose their preferred activities, then reunite for dinner to share their experiences."
Discovery at SEA activities include:
Discovery, Animal Planet and Discovery Family Shore Excursions – More than 300 Discovery, Animal Planet and Discovery Family Exclusive shore excursions offer family-themed experiences in more than 130 ports of call, providing enriching content, food and activities. From "Irish for a Day" in Dublin, to "Alaska Fishing and Wilderness Dining" in Ketchikan to "Meet the Sloths" in Costa Rica, tour options are plentiful, meaningful and engaging for all ages.
Stargazing at Sea & Voyage to the Stars Indoor Planetarium – Science Channel and Princess Cruises take guests on a cosmic voyage looking at the sky from the top deck on an interactive guided tour with a Stargazing Specialist, identifying major constellations and learning the secrets of the stars and the folklore around them. The indoor "Voyage of the Stars Planetarium" displays real-time images of the solar system and planets. Both indoor and outdoor stargazing includes commentary from Discovery at Sea's Science Channel Ambassador Astrophysicist Dr. Hakeem Oluseyi and Kari Bryon from Mythbusters.
Camp Discovery – Newly rebranded "Camp Discovery" (ages 3-12) and "The Beach House" (ages 13-17) Youth & Teen Centers offer younger cruisers engaging new experiences and wonder-filled centers inspiring creativity, curiosity and entertainment. Popular activities include:
Jawsome Mythbusters hands-on challenges, developed with Tori Belleci from Mythbusters.
Animal Planet uncovers ferocious secrets in Shark Attack and learn squid anatomy in Just Squiddin' Around.
Become an engineer for the day and learn the science of magic with programs from the California Science Center, home of the Endeavour space shuttle.
Teens hanging out in surf-themed lounge, "The Beach House," socialize and connect with video game tournaments, air hockey, ping pong, scavenger hunts, hip-hop classes, dance competitions, parties with mocktails, late night movies and board games.