Emirates' Airbus 380-800, the largest passenger aircraft in the world, will perform the first-ever flight to Pulkovo St. Petersburg Airport in the end of October 2018. The flagship aircraft will operate five fights from Dubai to St. Petersburg and back on October 25-29, 2018.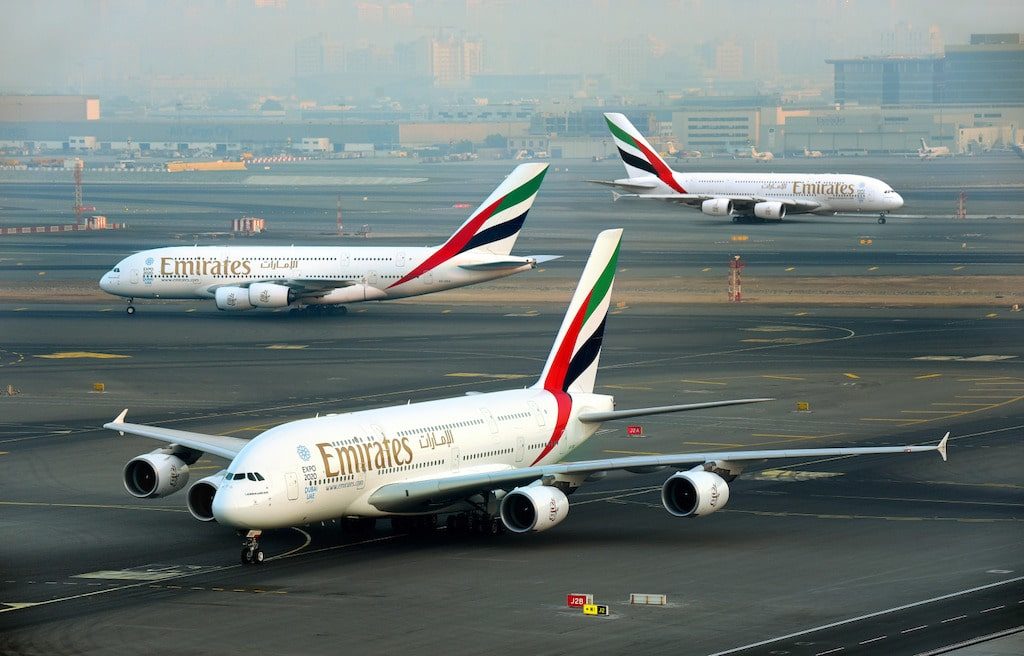 The Emirates' double-deck wide-body Airbus A380-800 carries a total of 519 passengers in economy, business and first-class cabins. The cabins aboard A380 Emirates include private suites with spa showers in first class, fully flatbed seats in business class, adjustable lighting and additional leg space in economy class, and wi-fi access throughout the plane. The unique interior in champagne hues and dark wood decor create an atmosphere of elegant luxury. The plane has an exclusive onboard lounge with a bar. Passengers in all classes can indulge in the award-winning ice in-flight entertainment system with a choice of up to 3,500 channels on-demand, including Russian content.
To handle an aircraft of this size, the airport must comply with special requirements to airfield infrastructure and have all the necessary technical equipment. Runways, taxiways and airside aprons of Pulkovo Airport are prepared to welcome the aircraft with a wingspan of 80 m and the maximum takeoff weight of over 500 tons. St. Petersburg airport has all the necessary equipment, and the ground handling crew has completed all the necessary training.