American Cruise Lines is pleased to announce that brand new ship American Song has successfully passed Sea Trials and is now on its way to the "Big Easy." The first modern riverboat in U.S. history is expected to arrive in New Orleans the first week in September.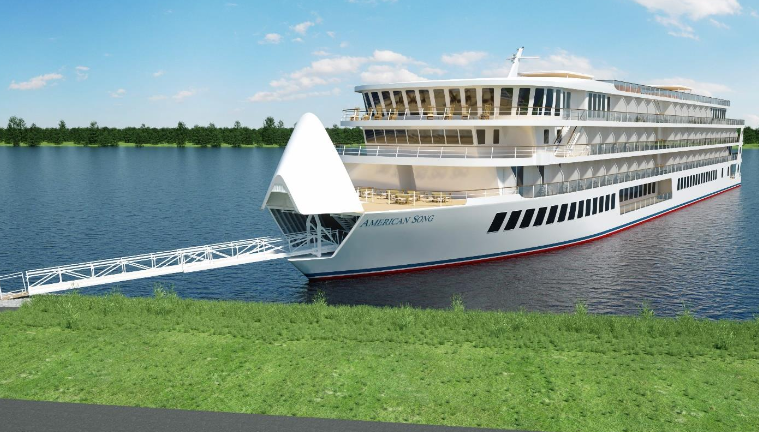 American Song passed Sea Trials with flying colors and is the second new vessel completed and delivered to American Cruise Lines by Chesapeake Shipbuilding this year. American Harmony, the second modern riverboat in the series, will be completed and delivered in the first quarter of 2019.
Now that American Song's Sea Trials are completed, the Line is looking forward to the ship's inaugural cruise from New Orleans to Memphis, October 6th. American Song will cruise a full schedule of 8-day Lower Mississippi River cruises throughout the remainder of 2018 and then will reposition to the West Coast in 2019, for American's Columbia and Snake Rivers cruises beginning in March.
American Cruise Lines is proud of its commitment to building only new advanced ships. Every new ship in the Line's expanding fleet is built by Chesapeake Shipbuilding and showcases the finest American design and craftsmanship. American maintains the largest U.S. flag fleet and continues to expand year after year—offering guests the widest range of gracefully appointed and technically superior ships in the industry.