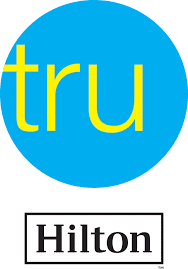 Tru by Hilton, the fastest hotel brand to launch in industry history, continues to heat up this summer with the openings of 13 new properties from June through August that span 11 states. Tru by Hilton's growth and success are a testament to the brand's aggressive development, with more than 35 open properties and over 300 hotels in the pipeline. The latest Tru by Hilton properties have expanded the options for both leisure and business travelers seeking a quality stay at an affordable price point in these 13 markets.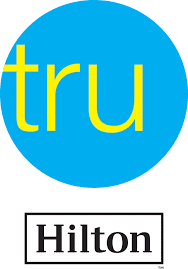 The newly opened properties represent the first Tru by Hilton hotels in Indiana, Kansas, Missouri, South Carolina and South Dakota. Outdoor adventurers will enjoy Tru by Hilton Deadwood in South Dakota, located near Mount Rushmore National Memorial and Black Hills National Forest, and Tru by Hilton Pigeon Forge in Tennessee, close to Great Smoky Mountains National Park.
For family fun, travelers can choose Tru by Hilton Wichita Northeast in Kansas, Tru by Hilton Amarillo West in Texas, and Tru by Hilton Fort Wayne North in Indiana, all within short distances to local zoos and other family-friendly attractions.
Tru by Hilton continues to expand in college towns, with Tru by Hilton Syracuse North Airport Area and Tru by Hilton Syracuse-Camillus, both near Syracuse University in New York, Tru by Hilton Harbison Columbia, near the University of South Carolina, and Tru by Hilton Bowling Green, near Western Kentucky University.
History and art buffs will enjoy visiting the historic district near Tru by Hilton Sumter in South Carolina, Michigan's Ella Sharp Museum near Tru by Hilton Jackson, and the North Carolina Museum of Art near Tru by Hilton Raleigh Durham Airport. Additionally, Tru by Hilton remains a smart option for business travelers with properties opening in and near cities where major corporations are headquartered, such as Tru by Hilton St. Charles St. Louis in Missouri.
In addition to these 13 property openings, Tru by Hilton continued its momentum this summer by breaking ground on its largest property to-date, located in Orlando, Florida. Developed by Epelboim Development Group, the eight-story, 259-room Tru by Hilton Orlando Convention Center Area will be situated just south of the Orlando Convention Center and a short drive from Walt Disney World, Universal Studios and SeaWorld, making it an easy choice for business and leisure travelers alike. The property is expected to open the fall of 2019.
Tru by Hilton properties feature the amenities and experiences that matter most to guests, including comfortable beds, smaller, more efficiently designed rooms with a mobile desk, large bathrooms with premium Not Soap, Radio bath amenities, top-rate in-room entertainment, a complimentary build-your-own "Top It" breakfast bar with hot items, a 2,880-square-foot lobby offering 24/7 complimentary LavAzza coffee with areas for guests to work, play games, eat and lounge, and a 24/7 "Eat. & Sip." market with gourmet snacks and drinks, including single-serve wine and beer. The tech-savvy hotels feature mobile check-in, Digital Key, free fast Wi-Fi, free wireless printing, lobby tablets and accessibility to outlets everywhere. Additionally, Tru by Hilton properties offer fitness centers that leverage the latest fitness trends including barre, TRX bands, free weights, cardio and flexibility gear.
Tru by Hilton is part of Hilton Honors®, the award-winning guest-loyalty program for Hilton's 14 distinct hotel brands. Hilton Honors members who book directly through preferred Hilton channels have access to instant benefits, including a flexible payment slider that allows members to choose nearly any combination of Points and money to book a stay, an exclusive member discount that can't be found anywhere else and free standard Wi-Fi. Members also enjoy popular digital tools available exclusively through the industry-leading Hilton Honors mobile app, where Hilton Honors members can check-in, choose their room and access their room using a Digital Key.