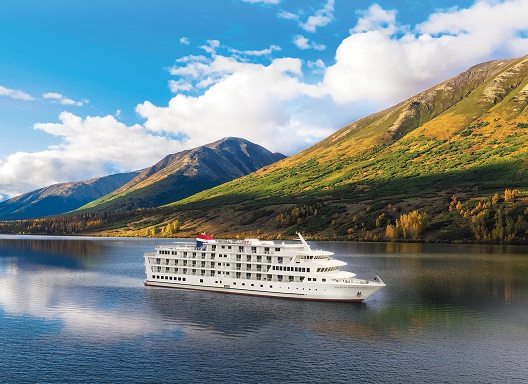 American Cruise Lines announces its full line-up of holiday cruises for the upcoming 2018 season. Whether you are celebrating Thanksgiving, Christmas, or New Year's, gather your loved ones and book—don't cook! Take a joy filled holiday cruise and let American handle every detail while you relax and enjoy an unforgettable stress-free holiday.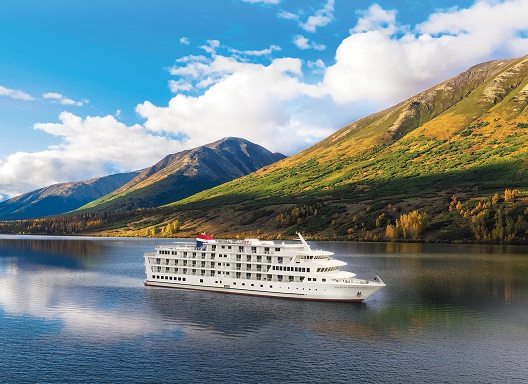 American's holiday cruises aboard their new fleet of intimate small ships are wonderful for solo travelers, couples, or family groups. For the 2018 holiday season, American offers holiday cruises to many of the most popular river and coastal cruising destinations in the U.S. Thanksgiving, Christmas and New Year's cruises are available
along the lower Mississippi River and the Southeast Coast to sunny Florida. American also has a very special
Colonial Christmas Cruise—an 11-day cruise over both Christmas and New Year's which travels the Line's American Revolution itinerary in Chesapeake Bay (round-trip from Baltimore).
This cruise is ideal for history buffs and includes a rare stop inside Washington, D.C. on the Capital's southwest waterfront. All through out the month of December, American's ships are adorned in holiday décor and offer special holiday meals, cocktail parties, and seasonally inspired events both on board and on shore.
In addition to all the holiday fun, American's guests will experience guided shore excursions, award-winning
enrichment, and the largest most comfortable accommodations in the industry. All American's holiday cruises include
a complimentary pre-cruise stay on board the ship with a special welcome reception.
Savings of up to $2,000 per stateroom are still available on select holiday cruise dates. American's line up of
2018 Holiday cruise dates and itineraries are listed below.
*Thanksgiving Cruises(8-days): Departing November 24, 2018
Lower Mississippi River: New Orleans, LA to Memphis, TN (and Memphis to New Orleans)
Historic South & Golden Isles: Charleston, SC to Jacksonville, FL
Great Rivers of Florida: Jacksonville, FL (round-trip)
Christmas Cruises (8-days): Departing December 1st, 8th& 22nd, 2018
Lower Mississippi River: New Orleans, LA (round-trip)
Historic South & Golden Isles: Charleston, SCto Jacksonville, FL (and Jacksonville to Charleston)
Great Rivers of Florida: round-trip from Jacksonville, FL (one departure December 1, 2018)
New Year's Cruises(8-days): Departing December 30, 2018
Lower Mississippi: New Orleans (round-trip)
Historic South & Golden Isles: Charleston, SC to Jacksonville, FL
Special Christmas & New Year's Cruise(11-days):
Colonial Christmas Cruise on Chesapeake Bay: round-trip from Baltimore, MD (one departure December 23, 2018)