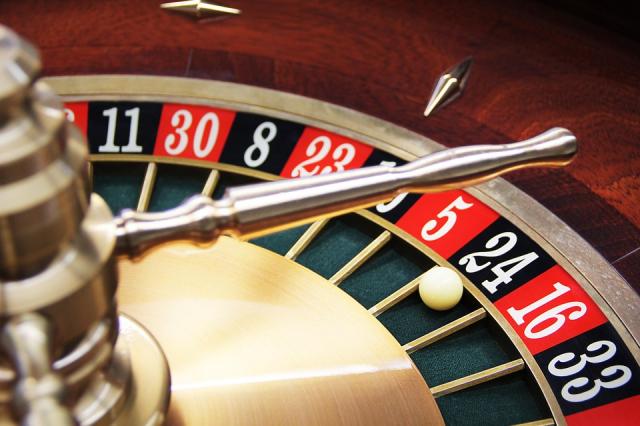 Gambling dates back to the Paleolithic Period, before written history. The first casino was established in Italy in the 17th century and gambling houses started to appear throughout continental Europe in the 19th century. However, it was only in the past few decades that the industry expanded, becoming one of the largest in the world.
Las Vegas, the gambling capital of the U.S, the second-largest, and perhaps the most famous, casino market in the world has 104 casinos. The state of Nevada (including Las Vegas) has 215 casinos, that is, according to AGA Survey, 62% of all casinos in the U.S.
Sin City attracted about 43 million visitors in 2017, after experiencing an annual increase of visitors over the last seven years.
The average Las Vegas visitor spends about two hours gambling per visit, spending $619 per person, up about $135 from 2012, according to the Las Vegas Convention and Visitors Authority.
The state and local government collect $1.4 billion in gaming and room taxes annually, $264 million in property taxes and $752 million a year in sales tax.
America's commercial gaming revenue topped $40 billion for the first time ever in 2017 that is 3.4% higher than in 2016. That's just a drop in the bucket compared to the estimated $72 billion in total revenue, including commercial, Native American and online casinos.
All but four of the 24 commercial casinos states in the U.S saw year-over-year revenue increases in 2017. Today, more than 80 million people indulge in gambling tourism all across the United States each year.
From West coast to East coast, existing casinos are renovating and expanding. Definitely, the casino business is booming, and it's heading online as well. The casino gaming industry witnessed significant revenue growth in 2017, after Pennsylvania, New Jersey, Nevada, Oklahoma, Maryland, and Louisiana came up with new policies.
Seven new casinos have already opened in 2018, including recently opened Hard Rock Hotel & Casino and Ocean Resort Casino and MGM Springfield. Seven Hills Golf Resort & Casino and another 16 new casinos are slated to open till January 1, 2019.
The industry was once legalized only in the state of Nevada, is now legal in some form in every state but Hawaii and Utah.
The legalization of sports betting across the United States continues to spread from state to state, slowly expanding and creating a more consistent legal infrastructure. This week, Washington State decided to move forward with plans to allow sports betting.
As the legal infrastructure becomes more and more friendly towards sports betting across the country, announcements regarding investments in this sector have accelerated.
However, some types of casinos are still not available in the U.S., as no account casino.
No account casinos are smart, fast and efficient sites that offer their players quick withdrawals of their winnings directly to their bank account without a registration process or the need to create an account. All you have to do is provide your banking information, usually using Trustly.
At the moment, this type of casino is only available for players from Finland, Sweden and Germany.