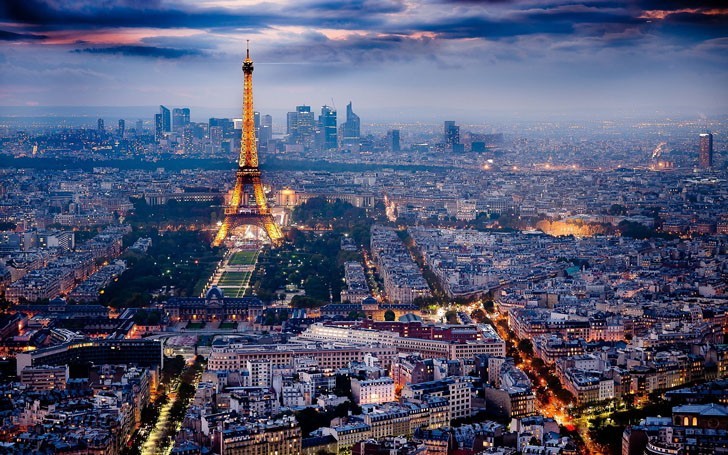 The city of Paris, France, is testing its streets for temperature and noise levels in preparation for a road coating that could counter urban heat islands and halve the noise emitted by traffic.
The coating has been engineered as part of the LIFE-funded C-LOW-N ASPHALT project to reflect sunlight and absorb sound. Building works this autumn will spread it over several hundred metres of tarmac on the rue de Courcel, rue Lecourbe and rue Fremicourt, in the centre of one of the largest cities in Europe.
"Authorities picked these roads in part because of their exposure to the sun and their busy traffic, but also because of their dense residential population," says Kevin Ibtaten, who runs the noise prevention plan for the city of Paris. "Over 20% of our citizens suffer from high levels of noise in their surroundings. It is our second cause of environmental nuisance after air pollution."
Following the EU environmental noise directive, Paris has introduced measures ranging from pedestrian zones to electric vehicles to cut the clamour of traffic and improve the quality of urban life. As part of these ongoing efforts, French civil engineering firm Colas has formulated coatings to cover city road surfaces with microscopic pores that can absorb up to half the sound emitted on them.
Similar road surfaces are already being used on motorways. Colas has made the structure of this new coating more robust to endure the harsher conditions of inner-city driving. Mr Ibtaten says that the properties added to the material are also extending its benefits to other aspects of the urban environment.
By replacing the dark pebbles used in conventional road coatings with whiter granulates, the C-LOW-N ASPHALT project expects road surfaces to reflect more sunlight, reducing peak temperatures above street level by 2 to 3 °C.