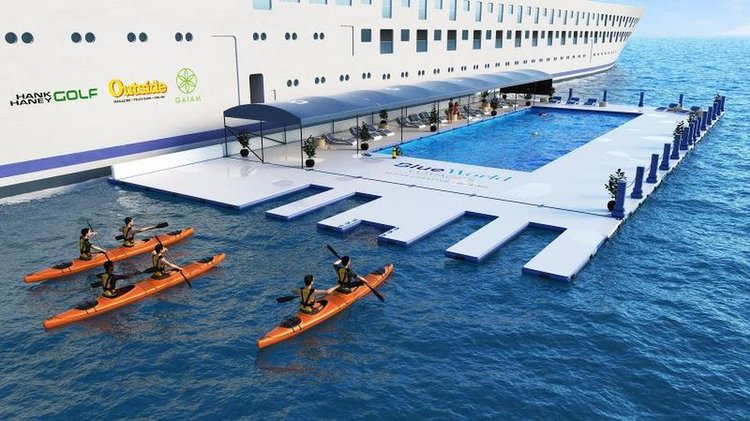 Blue World Voyages, a new cruise line, bills itself as the first cruise line and ship specifically for adults who are active, athletic and health conscious, and those who aspire to be. The company will be refitting an existing ship to accommodate 350 passengers, downsizing it to feature more activity space on board and luxury cabins for all travelers.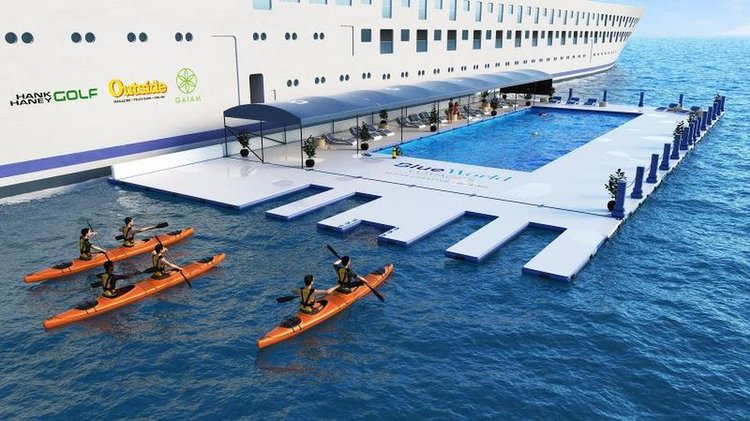 There will be an entire deck devoted to sports and fitness, with a spacious functional training gym, a bike fitting station, pro-style batting cages, golf, soccer and hockey simulators, spinning and TRX studios, and more, including a sea-water lap pool with cabanas. All that activity demands a good recovery, so there will be another entire deck devoted to wellness facilities and a state-of-art luxury spa, which they claim will be the largest afloat, per passenger. A yoga studio and sports medicine clinic round out the features.
Venturing ashore also offers special opportunities for active adventures. Blue World aims to provide passengers with the highest-quality equipment and guidance needed to snorkel, scuba, surf, kayak, zodiac, paddle board, bike, hike, golf, take photos, or find great local food and drinks. They have even partnered with experts from Outside Magazine to assist in the design of the active shore excursions, while two cruises each year will be designed for Outside's audiences. Blue World Voyages' initial departure is scheduled for May 2019 in the Mediterranean, visiting locales such as Italy, Greece, Spain, France, Portugal, Corsica and Croatia. Next up will be England, Scotland and Ireland.