Qantas has today announced an extension of its global lounge improvement program. The multi-million dollar program will see the national carrier upgrade six lounges in Auckland, Brisbane, Hobart, Sydney, Tamworth and Tokyo.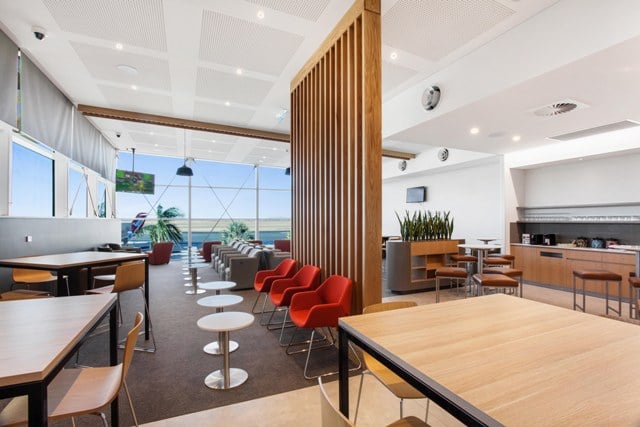 Announcing the investment as part of its record financial results, Qantas Group CEO Alan Joyce said the extended lounge program would be across international, domestic and regional airports.
The lounge locations are:
Sydney – The flagship Sydney International First lounge will be refreshed and expanded by 15 per cent.
Auckland – The First and Business Lounges in Auckland will be redesigned into a single lounge based on the format of Qantas' international lounges in London and Hong Kong. Regional inspiration from New Zealand will be incorporated throughout.
Tokyo – The Narita lounge will be refreshed with a new design and improved dining options.
Brisbane – The Brisbane International Lounge will be expanded to cater for an additional 100 guests and completed in early 2019.
Hobart and Tamworth – Both lounges will be completely redesigned with more space and seating.
Today's announcements are in addition to lounge upgrades currently underway in Melbourne and Sydney.
The Melbourne Qantas Club and Domestic Business Lounge are currently being redeveloped. The first phase of the redesigned Melbourne Domestic Business Lounge opens tomorrow, and once complete will feature a Spice Bar serving freshly made Asian street food. Both lounges will be completed by November this year.
Qantas is also building a new Sydney International Business Lounge with 35 per cent more seating.