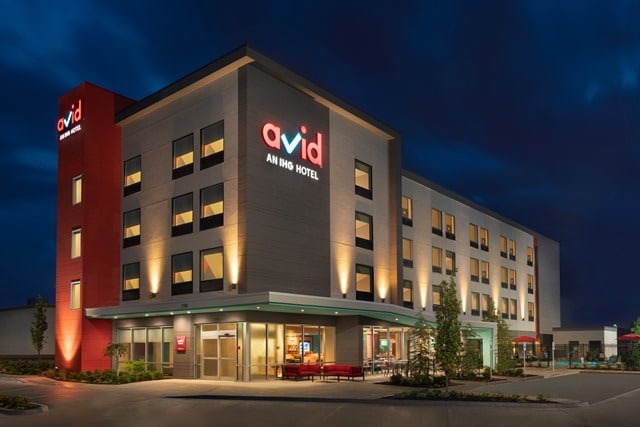 IHG® today announces the official opening of its first avid™ hotels property, the 87-room avid hotel Oklahoma City-Quail Springs.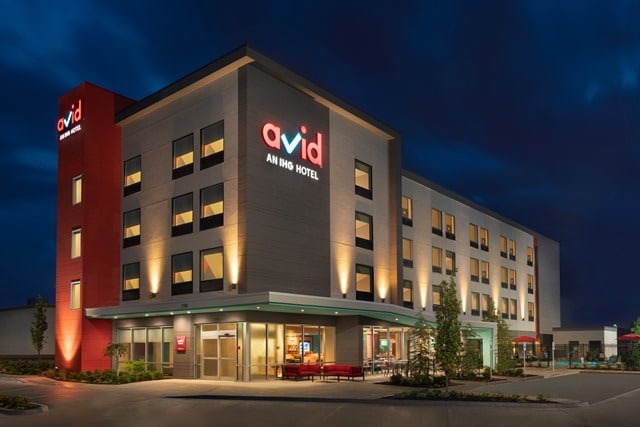 IHG's newest mainstream hotel brand was created to meet the needs of 14 million travelers who are currently underserved in this $20 billion market segment. The brand was designed with input from both target consumers and an Owner Advisory Board of leading IHG hotel owners.
With their valuable input, IHG designed the avid hotels experience to deliver exactly what guests have been waiting for in a mainstream hotel, while also being easy to build, operate and maintain. Travelers entering an avid hotel are welcomed with modern design, eye-catching colors, plenty of natural light and a unique guest experience unlike anything in the industry.
avid hotel Oklahoma City-Quail Springs is owned and operated by Champion Hotels, the largest privately-owned hotel operator in the USA. This first hotel opened just 199 days after groundbreaking and demonstrates owner belief in the strength of the avid hotels brand and what it offers travelers.
Every avid hotels property will be a new-build, giving travelers a consistent experience every time they stay. The avid hotels guest experience is focused on four key areas, each designed to set the brand apart from other mainstream hotels in the market today:
1. Rooms Designed for Sound Sleep – The brand delivers a best-in-class sleep experience, with rooms intentionally designed for reliable rest. This includes a high-quality mattress and linens, choice of firm and soft pillows, black out roller shades and a purposeful design that reduces noise.
2. Focused, High-Quality Breakfast – avid hotels take a fresh approach to breakfast. A select number of high-quality, brand-name options are available for guests to grab-and-go or enjoy in the lobby; alongside a premium fresh, and individually brewed, bean-to-cup coffee experience to start the day off right.
3. Latest Technology – avid hotels is the first IHG brand to offer IHG® Studio, a seamless direct casting of entertainment from guests' smart phones and personal devices to 55" TVs in each room. IHG® Connect in each hotel also provides enhanced Wi-Fi technology.
4. The avid hotels Guarantee – avid hotels guarantees the room will be 'just right' upon arrival so guests can be confident they have made the right decision. If the room does not meet the Guarantee standards upon check-in, the hotel will offer an immediate room change. If there is not another available room, the guest will not be charged for that night's room and tax.