VisitBritain has today announced that its flagship annual travel trade event ExploreGB is to be held in Harrogate in 2019.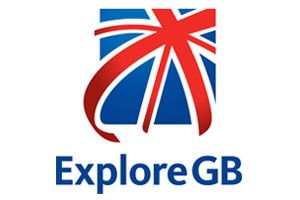 ExploreGB is VisitBritain's largest travel trade event with hundreds of international buyers from countries across the globe meeting travel trade suppliers from the UK to do business.
Travel industry buyers and journalists from the UK's largest and most valuable inbound visitor markets including Australia, France, Germany and the US are expected to attend, and from its high-spending markets including China as well as Brazil, Canada, India and the Gulf Co-operation Council markets.
The event will be held at the Harrogate Convention Centre from 8 to 10 May 2019.
ExploreGB gives UK tourism suppliers and local destinations a valuable opportunity to get their products and services in front of hundreds of international buyers and do business with global markets, boosting visitor numbers and spreading the economic benefits of tourism across the UK.
As well as thousands of business meetings taking place across the two-day trade event, buyers and international journalists will also attend seminars and networking events to boost their knowledge of the UK as a tourist destination. Delegates will also experience tourism products and services first-hand with pre-and-post event educational trips to destinations across the country.
Previous destinations to host ExploreGB, held annually since 2014, include NewcastleGateshead, Brighton, Liverpool and Ascot.
Last year was a record-breaker for inbound tourism to the UK. There were 39.2 million inbound visits to the UK in 2017, up 4%, with visitors spending £24.5 billion, up 9%.
Tourism is worth more than £127 billion to the UK economy.