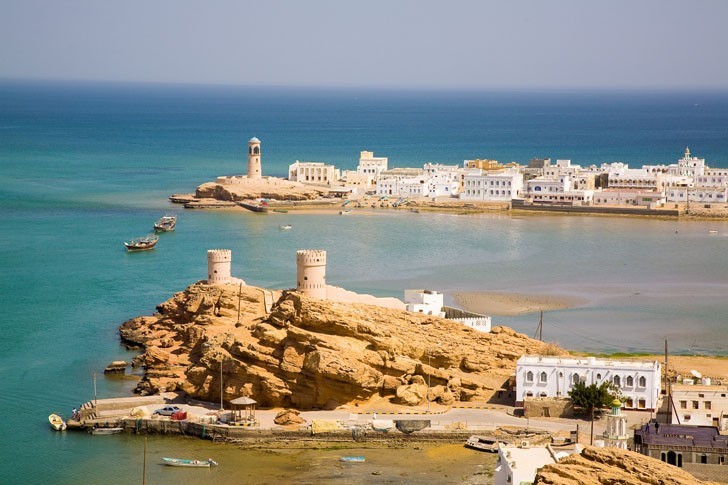 While luxury is easy to recognize in a Michelin-starred restaurant or five-star hotel, for those who have seen and done it all, there is no greater luxury than an inspiring new adventure. For 2019, Marco Polo Journeys has developed four new journeys that deliver the luxury of access with the thrill of discovery – from the remote wetlands of Brazil's Pantanal to the coastal wilderness of Canada or the far-flung desert oasis of Oman's Wahiba Sands, to joining in the revelry of Independence Day celebrations in Papua New Guinea.
"We've selected destinations and experiences that may not be on many travellers' radars yet, but that offer the kind of authentic encounters seasoned travellers are in search of," explains Abercrombie & Kent President Keith Baron. "For the culturally-curious traveler, luxury is as easily found in the depths of Brazil's Pantanal as it is on the gleaming skydeck of the Burj Khalifa in Dubai."
Marco Polo Journeys are limited to no more than 18 guests, opening up insider-access opportunities only possible for small groups, from private museum openings to visits with local people in their homes. The intimate group size also means more one-on-one interaction with A&K's Resident Tour Director® who shares their beyond-the-guidebook knowledge of life in the place they've lived for decades.
Marco Polo Journeys NEW for 2019
Brazil: The Amazon, Pantanal & Iguazu Falls – Explore the Amazon by canoe, keeping an eye out for pink river dolphins and other exotic species, before embarking on a nighttime safari in search of nocturnal wildlife. Visit an isolated village on the Rio Negro to learn about their traditional lifestyle. Explore the wild Pantanal, a vast wetland teeming with ocelots, anteaters and jaguars. Stay at the only hotel inside Iguazu National Park, gaining privileged access to the majestic falls themselves and visiting both the Argentinian and Brazilian sides. Eleven days from $8,995; two departures: May 25-Jun 4, Sep 14-24, 2019.
Wild Canada: Belugas & Bears – A summer wildlife adventure in Canada's northern reaches includes a coastal tour of Hudson Bay to observe wildlife in their summer habitat. Find beluga whales as they gather at the mouth of the Churchill River. Savor a private cooking class with a local chef. Step back in time at Fort Whyte, where you see American bison up close, paddle a canoe once used by fur trappers and witness the daily routines of early prairie settlers. Hike to the beached shipwreck of the 'Ithaca.' Eight days from $6,495; three departures: Jul 22-29, Jul 30-Aug 6, Aug 7-14, 2019.
Papua New Guinea & the Goroka Festival – Immerse yourself in cultural traditions that have remained unchanged for centuries when you join a gathering of more than 100 local tribes for the Goroka Festival, a dazzling, two-day spectacle celebrating Papua New Guinea's independence. Take a three-night cruise on the Karawari River, winding past unspoiled villages and pristine rainforests. Relish intimate interactions with the distinctive cultures from the Huli Highlands, and Sepik River and Mount Hagen regions. Thirteen days from $10,995; one departure: Sept 5-17, 2019.
Oman & the Emirates: The Sands of Time – Traverse the desert landscape on camelback and enjoy traditional Bedouin hospitality in an overnight camp beneath the stars. Marvel at Nizwa Fort and Jabrin Castle, testaments to the enduring legacy of trade. Take in Abu Dhabi's crowning architectural jewel, the Sheikh Zayed Grand Mosque, and its newest cultural beacon, the Louvre Museum. Gain insight into Emirati culture with lunch in a local home, and learn about its heritage at a Falcon Hospital and Museum. Enjoy 360-degree views of Dubai's skyline from the observation deck of the world's tallest skyscraper. Eleven days from $9,995; four departures: Feb 10-20, Mar 3-13, Nov 10-20, Dec 1-11, 2019.
To help travellers choose an adventure that reflects their interests, each is categorized by theme. Festivals & Events are centered on local events and celebrations, with VIP access. Incredible Cultures go deep to experience familiar and lesser-known destinations in ways few other travellers can. Wilderness Adventures explore the untamed wild — in premier A&K style, while River & Rail feature luxurious interludes onboard a stylish river cruiser or train, hearkening back to a more refined and leisurely era of travel.
Every Luxury from Start to Finish
All journeys feature exclusive, locally-inspired moments designed for A&K guests, such as the opportunity to Ride Like a Local and explore a charming neighborhood by rickshaw, or enjoy a Scenic Sundowner, a refreshing cocktail in an unforgettable location as the sun sets. Traveller's Valet is an exclusive amenity for A&K guests, with complimentary laundry service at the midpoint of the journey. Private arrival and departure transfers are included, regardless of when guests arrive or depart, as are all gratuities, except for the Resident Tour Director, which is at guest discretion. A&K guests also appreciate Travelling Bell Boy® service to transfer luggage from one hotel to the next, as well as complimentary Internet Access.