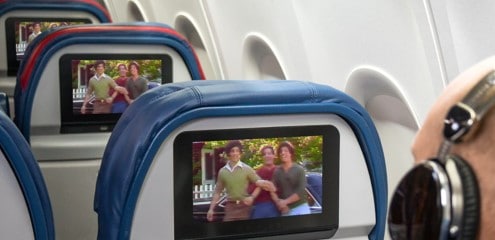 Delta has installed its 600th aircraft with seat-back entertainment, fulfilling its end-of-year commitment early and giving more customers than ever convenient access to free in-flight entertainment on Delta Studio.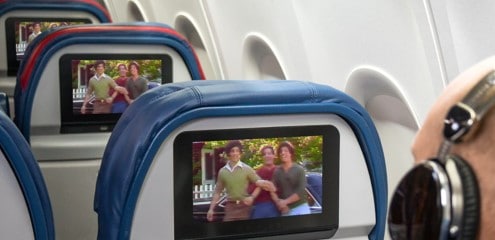 Delta offers customers more aircraft with seatback entertainment than any airline in the world.
Delta Studio is free to all customers in all cabins, and consistently provides the best depth and breadth of content in the skies, from its lineup of best picture nominees during awards season to having nearly all of the top-grossing box office hits soon after they hit theaters.
This month, in partnership with NEON, Delta Studio is bringing the highly anticipated documentary "Three Identical Strangers" to customers at 30,000 feet – at the same time the documentary is debuting in theaters on the ground.
This offering is the first of its kind for Delta Studio and speaks to the airline's continued efforts to bring new and innovative offerings to customers. The in-flight entertainment system currently offers:
More than 300 movies, including around 80 foreign film titles
550 TV show episodes
12 channels of live satellite TV on select flights
More than 2,500 songs
A selection of podcasts and games like in-flight trivia
In addition to investing in seat-back entertainment, customers can choose to stream Delta Studio to their personal devices on the airline's entire mainline fleet and most regional aircraft.