With its wonderful landscapes, medieval imperial cities, and centuries of cultural tradition, the Romantic Road is the most popular and venerable holiday route in Germany. The route has much more to offer than visitors might expect at first glance.
A 460 kilometre-long exploration of nature, culture, and culinary tradition
Between Würzburg and Füssen, from the Main Valley to the foothills of the Alps, travellers experience unique landscapes, the romanticism of quaint old towns, as well as numerous culinary and cultural highlights. Three millennia of German and European history stretch out in fast-motion over 460 kilometres.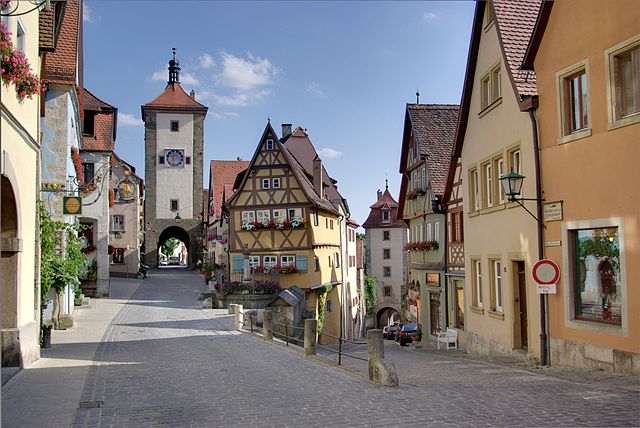 The lion's share of travellers finish their journey with the final highlight, the handsome and enchanting dream castle of Neuschwanstein in Füssen. A true flashback to days of yore. However, they don't have to wait until the end of the Romantic Road for marvellous experiences. Already at the beginning, the Main Valley and its vineyards await! Between these gems, unique architecture, southern German hospitality, exciting art and cultural events, as well as culinary delicacies delight travellers. Everyone who decides to explore the Romantic Road will certainly get their money's worth.
On foot, by bicycle – or by car, bus, and train
On foot, by bicycle or car – traveling solo or in a guided group – there are numerous ways to discover the Romantic Road. Each means of transport comes with its own unique advantages and highlights. Adventurous travellers who opt to travel along the Romantic Road by bike or on foot will discover numerous gems away from the hustle and bustle of tourist hotspots.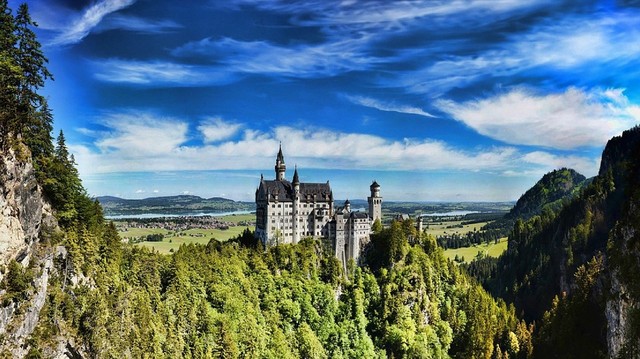 From April to October, there are daily bus connections along the Romantic Road between Frankfurt and Munich – offering interesting options for shorter trips and day excursions.
Certainly worth repeat visits
The Romantic Road has so much to offer that it is simply impossible to see it all in one go. When exploring the Romantic Road for the second or third time, holidaymakers will discover new hidden spots or unique southern German delicacies, which certainly turn their journey into an unforgettable experience.
More information about the Romantic Road as well as information and tips on travel planning, accommodation, and sightseeing can be found at www.romantischestrasse.de.