Seabourn has released the latest edition of its annual cruise collection. The "Extraordinary Worlds, 2019/2020 Cruise Collection" runs 128 pages, detailing more than 180 Seabourn cruises visiting more than 450 destinations in nearly 100 countries across all seven continents.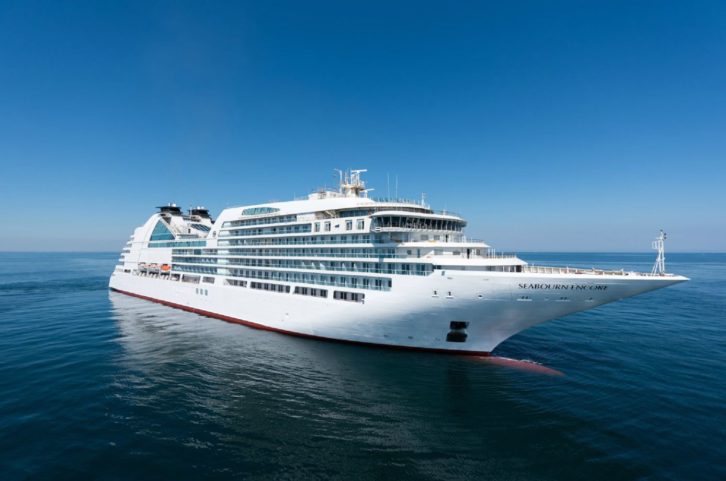 It highlights onboard and on-shore experiences with features on everything from suite layouts to dining options and land-based excursions. Arranged with striking imagery and loaded with pinpoint information, "Extraordinary Worlds" is a must read for travelers intrigued by the allure of a Seabourn cruise.
Starting with the spectacular cover showcasing artwork aboard Seabourn Encore, "Extraordinary Worlds" is designed to draw readers in at first glance. Among the cruise collection's many standout components is a two-page, quick-reference Cruise Planning Calendar listing the cruises scheduled on Seabourn's five ultra-luxury ships through 2019 and winter 2020. The offerings are itemized by ship, region and cruise type, including "World Cruise," "Extended Explorations" and "Exotics," as well as by page number for more detail. T
The "Extraordinary Worlds" catalogue further provides background on the Seabourn experience, such as partnerships with world-renowned Michelin three-star Chef Thomas Keller, visionary pioneer of integrative medicine Dr. Andrew Weil, and UNESCO. Each of these partners has transformed the line's culinary and spa & wellness offerings, respectively, and they are highlighted on pages all their own. New this year is a page dedicated to the Mindful Living Excursions, optional tours created as part of the line's partnership with Dr. Weil.
A gorgeous six-page section on Seabourn Journeys details superbly crafted pre- and post-cruise explorations of the world's most-treasured sights including iconic UNESCO World Heritage properties. A two-page spread highlights the line's popular Ventures by Seabourn optional for-charge excursion program, which is ideal for travelers who covet outdoor adventures and is available in select destinations, including Alaska; Antarctica & Patagonia; Northern Europe; Amazon; Australia, New Zealand and South Pacific; Southeast Asia, and Iceland and Greenland.
Individual ships in the Seabourn fleet, including the new Seabourn Ovation, are featured on image-filled pages detailing suite accommodations and deck plans.