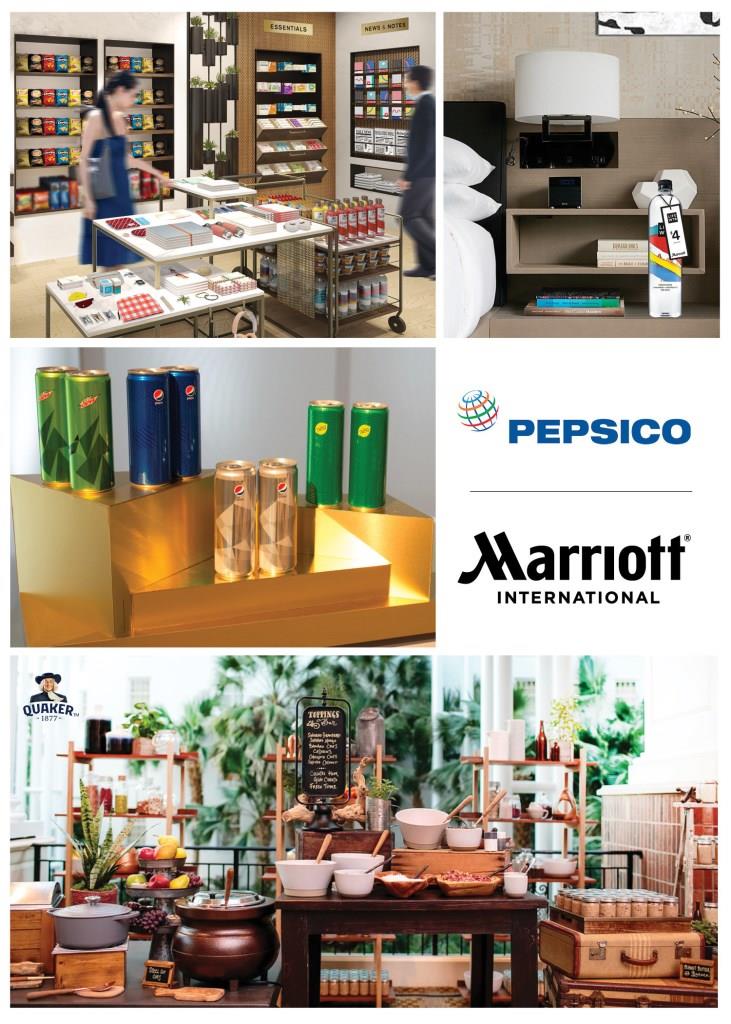 PepsiCo and Marriott International are pleased to announce a multiyear agreement, naming PepsiCo as the beverage provider for Marriott International's legacy brands, as well as Starwood brands acquired in 2016. The new deal is incremental to the 25+ year relationship between PepsiCo and Marriott.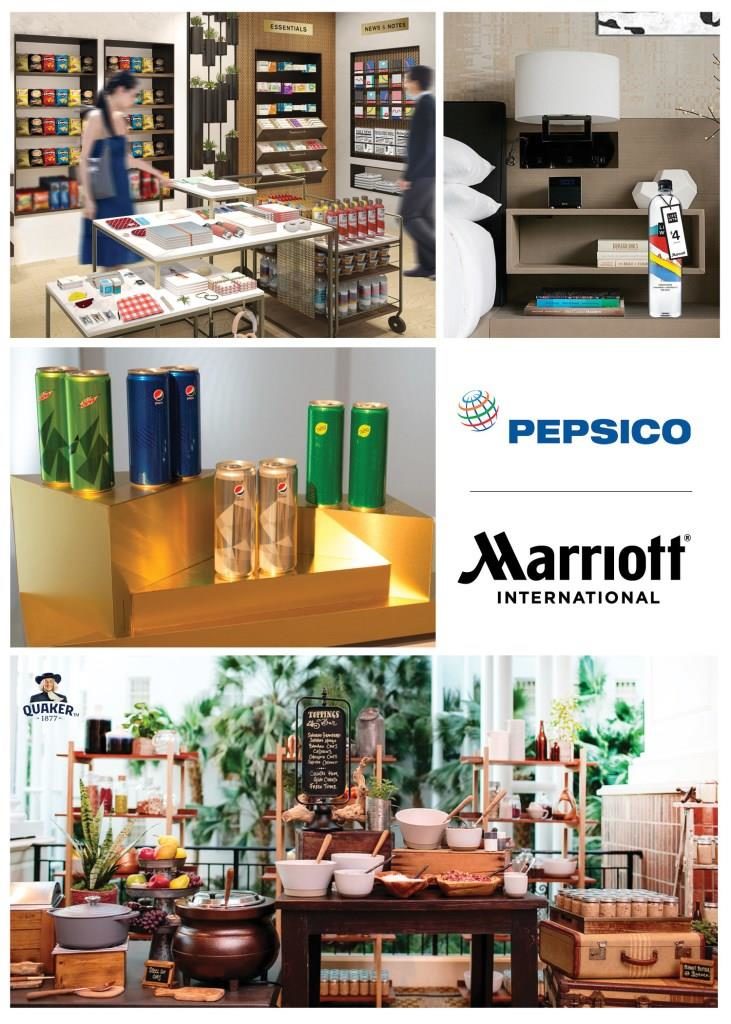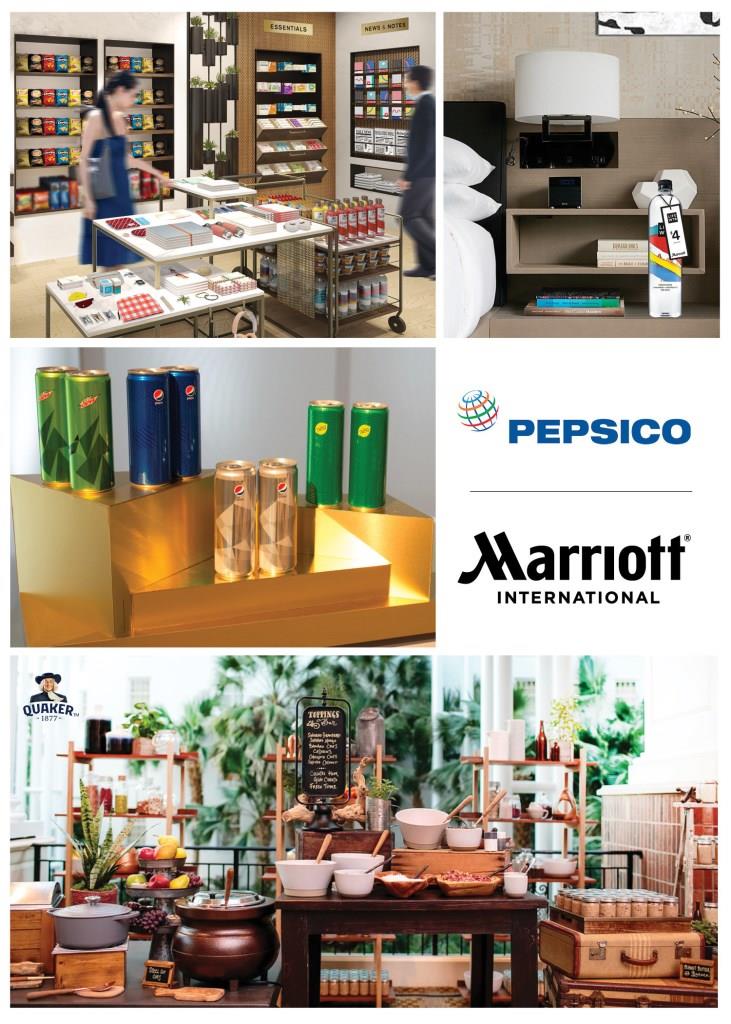 As a proven partner, PepsiCo will continue to support Marriott's strategic growth priorities by unlocking the food and beverage company's world-class design and content capabilities, as well as its cultural insights, culinary innovation and cutting-edge technology to elevate the overall guest experience. Further, the arrangement will advance the companies' shared vision for leaving a positive imprint on the environment through sustainability initiatives.
The expanded agreement allows for PepsiCo to align strategically with Marriott's loyalty program and provide access to once-in-a-lifetime global sports and entertainment experiences to Marriott's loyalty members.
In addition to curating and making a broad beverage portfolio available to meet guest needs throughout the day – including loved brands1 such as Pepsi, Aquafina, LIFEWTR, Mountain Dew, bubly, Starbucks ready-to-drink coffee, Tropicana, Lipton Iced Tea and Gatorade – the agreement will present opportunities for additional guest access to PepsiCo's food brands, such as Quaker Oats and Frito-Lay snacks, which are already found at Marriott properties.
PepsiCo has been the carbonated beverage provider for Marriott International since 1992, providing beverages at lobby markets, restaurants and bars, and via in-room dining, across 4,000 properties in North America and more than 850 hotels globally. PepsiCo's expanded reach will now include an additional 1,500 existing hotels, as well as hotels joining the Marriott portfolio during the term of the agreement.