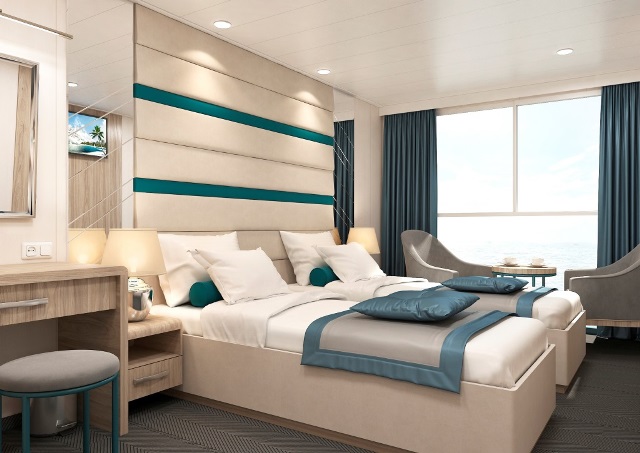 Vodohod 4-star vessels MS "Nikolay Chernishevsky", MS "Konstantin Fedin", MS "Kronshtadt" and MS "Nizhny Novgorod" were re-designed with a focus on increasing the vessel's level of comfort, quality, and service. In addition to the scheduled maintenance, VODOHOD's three vessels were upgraded from 3 to 4 stars.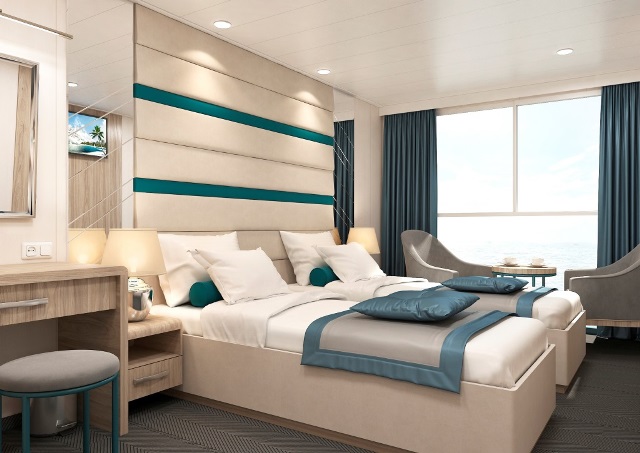 The area of cabins and bathrooms is expanded by one and half times. This led to a major maintenance not only of cabins and public areas of the ships but of all communications as well: the sewerage was replaced with a new one, a new plumbing and shower cabins were installed and the system of air conditioning was completely modernized. According to the modern design project, all the furniture and accessories in the cabins were updated. Only high-quality materials which meet all the safety requirements were used. Walls, floor coverings, bar counters, armchairs, chairs and even chandeliers – all this creates a special atmosphere.
Conference halls onboard MS "Nikolay Chernishevsky", MS "Konstantin Fedin" and MS "Kronshtadt" were completely renovated. Now it can be easily transformed into a bar because the expanded space was supplemented with bar counter, tables with comfortable sitting and DJ mixer. There is also much more free space to hold business events and recreational cultural activities as well as movie evenings thanks to the big screen.
Vodohod is going to refurbish MS "Nizhny Novgorod" this winter as well. The area of majority cabins and bathrooms will be expanded and all communications will be completely modernized. You will be pleasantly surprised by modern design and quality standard.