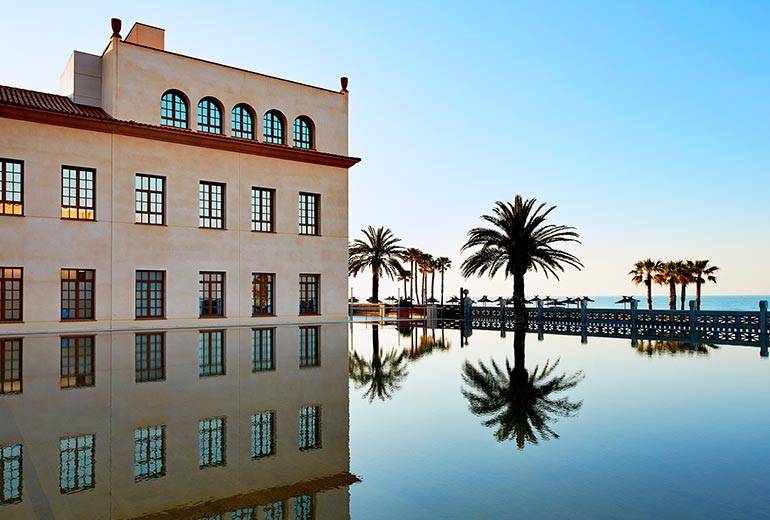 Le Méridien Ra Beach Hotel & Spa has welcomed the summer season with a fresh new look for its guestrooms, meeting spaces, gym, and Beach Club. Led by award-winning designer Julie Frank of JCF Studio, the redesign was inspired by the brand's European heritage and mid-century modern design with an honesty of materiality and a rich composition of textures being a key component of the design vision.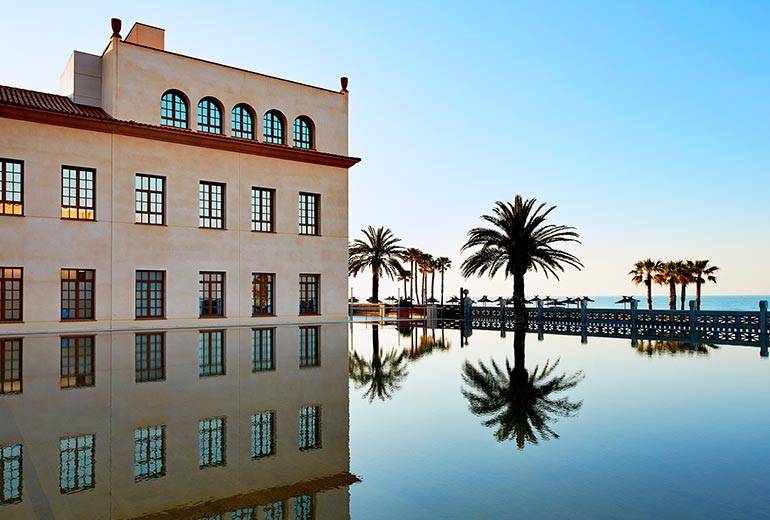 The hotel's 144 bedrooms have been remodelled to create a sense of enticing calm, with natural materials and clean lines combining to create a warm and inviting yet uncluttered environment in which to relax. The colour palette of natural wood tones with blue and blush accents reflects the breath-taking views of the Mediterranean coastline whilst featured artwork from photographers Gray Malin and Maite Caramés, as well as local artists Jordi Rollán and Emilia Castaneda, brings a sense of fun and vibrancy.
"The design sought to encompass the brand's design essence and mid-century roots while drawing inspiration from the rich textures and colors of the location and the hotel's spectacular beach position with its seductive sunsets at night," said lead designer Julie Frank. "The challenge came in honouring the brand's roots while attaining a light, fresh resort feel to the spaces appropriate for the setting."
In line with the recent launch of Au Soleil: a Summer Soirée by Le Méridien – a global programme that brings the playful glamour of European summers to life, Le Méridien Ra has transformed its Beach Club to bring a taste of the Dolce Vita to this corner of the Mediterranean. With a new menu featuring local vermouth, fresh paellas and signature LM Sparkling cocktails, as well as live music into the evening, guests are encouraged to sip, sway and savour the journey of travel through all senses.
Guests looking for a culinary adventure can head to Le Méridien Ra's new restaurant, Lo Mam. With over 20 years' experience in the kitchen, Chef Jordi Guillem is bringing his traditional yet innovative cuisine to the hotel, using culinary research to offer avant-garde dishes and a truly special gastronomic experience inspired by the surrounding land and sea. A particular highlight is the dessert menu, which presents a perfect synergy between the kitchen, bakery, and ice cream parlour, with dishes full of imagination and creativity.
Taking inspiration from Le Méridien's Creative Meetings programme, the hotel's 1173m² of meetings and events space has been redesigned to offer flexible and inspiring areas suitable for a variety of needs. The feature space is the ART Room, which measures over 300m² and can be separated into eight separate meeting rooms from 26m² to 50m². Each room has independent access and offers natural light and temperature control.
Rates at Le Méridien Ra Beach Hotel & Spa start from €143.