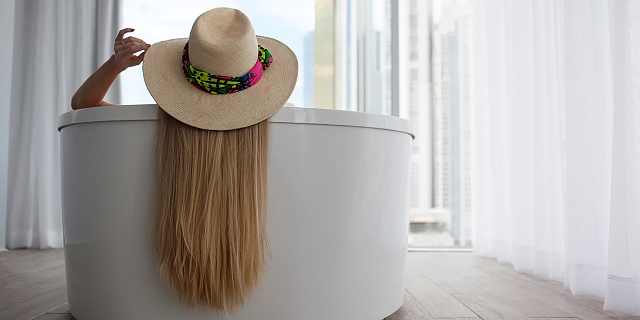 W Hotels Worldwide today unveils its latest celebration of global fashion: W HOTELS x GIGI BURRIS – a trio of festive Panama Hats designed as a stylish nod to W Panama City, which opened earlier this year. The collaboration with Burris was born from the W brand's longstanding relationship with the CFDA, an exciting new chapter in the partnership. Burris recently returned from a trip to Panama where she gathered her inspiration through incredible experiences such as time spent with the fabric artisans of the Emberá Quera tribe, admiring the spray-painted facades of Casco Viejo and cruising the waterways of the lush Panamanian rainforest. Starting today, three distinct, vibrant styles of Panama Hats will be available exclusively on-site at W Panama and to fashionistas everywhere via W Hotels The Store.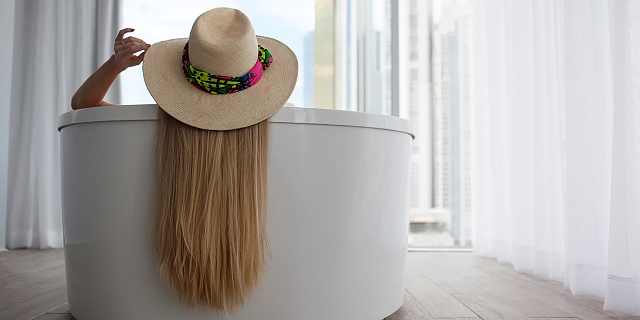 W HOTELS X GIGI BURRIS adds to this tradition, with three designs that celebrate elements of Panama City through hand-blocked, naturally woven straw looks:
– Canal ($395 USD) – This flat-brimmed fedora is trimmed with papaya cotton grosgrain and papaya-hued paint treatment, reminiscent of the city's spray-painted facades along the canal route.
– Quera ($495 USD) – A straw-based design with a less traditional look, forming a heart-shaped crown with a wide flat brim. The nearly-neon, patterned fabric is sourced from Panama's Emberá Quera tribe and is chicly draped across the hat in a relaxed bandana style. The fabric is dyed by hand with colors that are created from naturally occurring pigments found in the Panamanian rainforest.
– Mangrove ($395 USD) – This center-striped style has a relaxed short brim, trimmed with cream cotton grosgrain and neon, peacock feather work. Panama is home to iconic Spanish colonial architecture speckled with greenery and fresh blue skies – a view that is shadowed in this vintage meets modern look. The array of greens accenting the safari-style hat uses bright colors that are abundant in Panama's acres and acres of rainforest.