For guests seeking deep relaxation and maximum vitality and health restoration, the Well & Being Spa at Four Seasons Resort and Club Dallas has added a Himalayan Salt Stone Massage from Saltability to its treatment menu.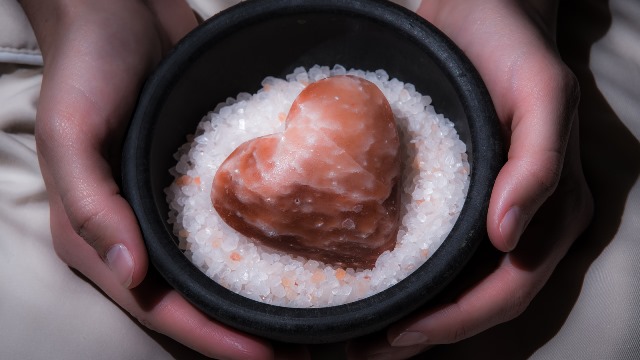 Delivering more health benefits in comparison to a traditional host stone massage, Well & Being Spa's new Himalayan Salt Stone Massage offers a therapeutic treatment for guests through the use of Saltability's organic salt stones, mined from the Himalayan Mountains. With 84 naturally occurring minerals and elements, Saltability's pure Himalayan salt benefits the body by stimulating circulation, detoxifying, improving sleep, reducing inflammation, calming the nervous system, and reducing the signs of ageing.
Inducing deep relaxation, Well & Being Spa's Himalayan Salt Stone Massage balances the central nervous system and nourishes depleted cells in the body. The treatment features a warmed Himalayan salt stone massaged over the body using a specific sequence of massage to balance the body's meridians, or energy channels. Drawing upon traditional Chinese medicine therapy, the Himalayan Salt Stone Massage grounds and balances the body's electromagnetic field, and the pressure, motion, and thermal effects used during the treatment work to replenish nutrients in the connective tissue while creating deep relaxation.
In addition to the hands-on benefits of the Himalayan salt stones, Saltability's specially designed, eco-friendly, LED light salt stone warmer uses very little electricity and no chemicals, while emitting negative ions to reduce oxidative stress in the treatment room.
The 50 minute massage ranges from USD 185 to 195, and the 80 minute massage ranges from USD 245 to 260. A Himalayan salt stone can be added on to other massages as an enhancement for USD 25.