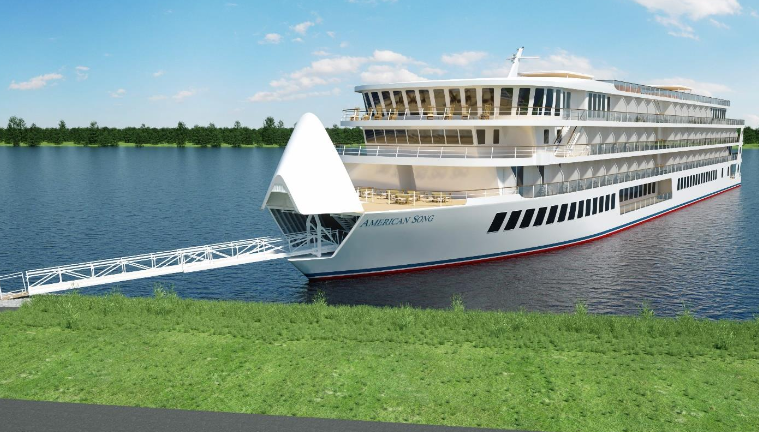 American Cruise Lines is pleased to announce that the first modern riverboat in U.S. history is nearly complete. This week, American Song, under its own power, moved from the East Outfitting Basin at Chesapeake Shipbuilding in Salisbury, MD, to the yard's outfitting bulkhead for the final outfitting touches. Anticipation is growing as American Song is set to make its historic inaugural cruise October 6, 2018, on the Mississippi River from New Orleans—during the city's Tri-centennial year.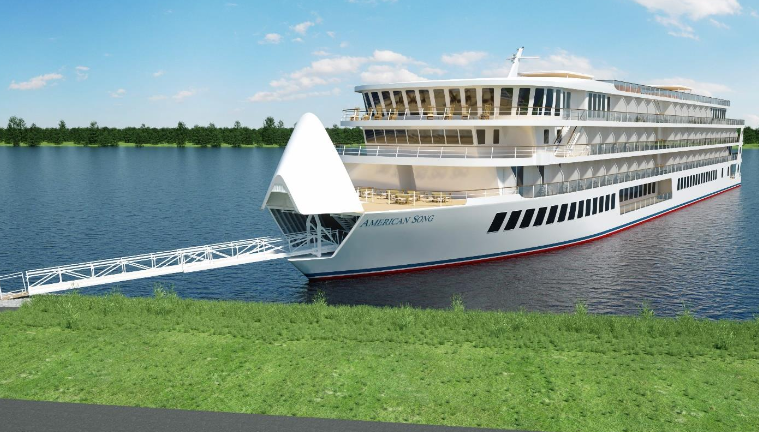 American Song'ssister ship, American Harmony, the 2ndmodern riverboat in the series, is currently five and a half weeks ahead of schedule and will be launched later this fall. American Harmony will go into service in the spring of 2019 on the Mississippi River where it will join two of American's Victorian-style paddle wheelers, Queen of the Mississippi and America.
When it debuts this October 2018, American Song will cruise the Line's Lower Mississippi River itineraries for the remainder of the year (including American's holiday-themed cruises throughout December) and reposition to the West Coast on the Columbia & Snake Rivers in 2019.