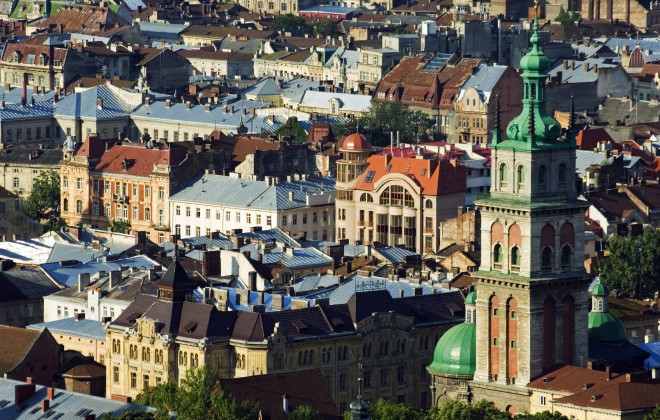 Wizz Air today announced further expansion of its network footprint across Europe with 11 new routes, creating exciting travel opportunities from 17 cities in 13 countries. The services will commence at the end of October and can already be booked on wizzair.com from fares starting EUR 9.99.
Including today's announcement, WIZZ is adding more than 125 new routes in 2018 and over 700 additional weekly flights on existing services across its extensive and diversified network covering already more than 140 destinations across 44 countries.
WIZZ continues to grow throughout Europe and beyond, by stimulating traffic with the lowest fares and while earning the trust and loyalty of its customers who enjoy the great value travel experience. Wizz Air is a significant contributor to the growth of local economies in the communities in which it operates and will continue to stimulating the job market in aviation support services as well as in local tourism and hospitality industries.
WIZZ eager travelers looking to explore amazing places around Europe and beyond can now secure the lowest fares on wizzair.com
WIZZ AIR'S NEWEST ROUTES:
| | | | |
| --- | --- | --- | --- |
| Route: | Operating Days | Starts | Fares From* |
| Vienna – Warsaw | Daily | 28 October 2018 | 19.99 EUR / 89 PLN |
| Gdansk – Kharkiv | Wednesday, Sunday | 28 October 2018 | 9.99 EUR / 39 PLN / 299 UAH |
| Wroclaw – Kharkiv | Wednesday, Sunday | 28 October 2018 | 9.99 EUR / 39 PLN / 299 UAH |
| Lviv – Vilnius | Monday, Friday | 29 October 2018 | 14.99 EUR / UAH 459 |
| Lviv – Bratislava | Tuesday, Thursday, Saturday | 30 October 2018 | 14.99 EUR / UAH 459 |
| Pristina – Mulhouse | Tuesday, Thursday, Saturday | 20 November 2018 | 19.99 EUR |
| Pristina – Munich Memmingen | Tuesday, Thursday, Saturday | 30 October 2018 | 19.99 EUR |
| Pristina – Dortmund | Tuesday, Thursday, Saturday | 15 December 2018 | 19.99 EUR |
| Tirana – Dortmund | Tuesday, Saturday (Tuesday, Thursday, Saturday in winter peak) | 30 October 2018 | 19.99 EUR |
| Budapest – Doncaster/Sheffield | Monday, Wednesday, Friday | 29 October 2018 | 16.99 EUR /6090 HUF /17.99 GBP |
| Craiova – Charleroi | Tuesday, Saturday | 15 December 2018 | 14.99 EUR / 69 RON |